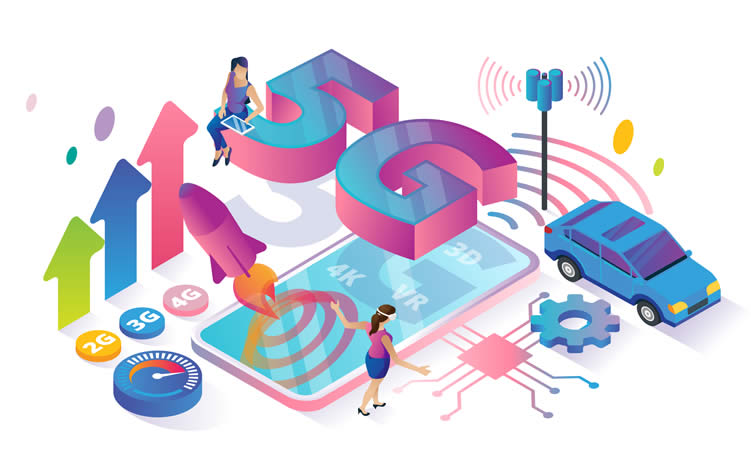 Bangor University has ambitious plans to help Wales become a global leader in technology, and it's encouraging those ambitions through the launch of its 5G research centre.
The Digital Signal Processing centre located in Bangor University's Science Park is run by professors and researchers based in the North Wales University, with plans to work out how to speed up broadband as well as enable true 5G. The centre is partnered with significant players in 5G including Huawei and BT, as well as funded by £4m EU funding provided by the Welsh Government.
Through the centre's work, research will be conducted into digital communications systems such as mobile phones, WiFi hubs, and modern manufacturing lines, with a focus on what 5G can do for enhancing connectivity. The thinking is how it can work alongside existing fibre technologies to provide a much better experience when it comes to capacity, flexibility, functionality and the services 5G can bring to the table.
Research staff
The centre will employ over 20 researchers during the lifetime of the project with collaboration agreements signed by companies including BT, Fujitsu and Huawei. Welsh firms such as TWI, FibreSpeed and Comtek are also playing pivotal roles here.
In a statement regarding the opening, Lee Waters AM and Deputy Minister for Economy and Transport announced "this Centre of Excellence will contribute towards making Wales a global leader in 5G technology, putting the country at the very heart of innovation in this field," citing how the improvements developed there could lead to faster networks and better use of 5G for services such as autonomous vehicles.

David Thomas, Pro Vice Chancellor of Research and Impact at Bangor University continued that thinking by pointing out that the research at the University on the whole is "translating into real-world benefits" in regards to better technology as well as providing a greener environment for the future. The hope is that the centre can eventually reduce network power consumption by 90%.
The first of its kind in the UK, the DSP Centre is now open and is led by Professor Jianming Tang who has already announced that the research aims to "seek solutions to improve bandwidth provision, lower latency and increase connection density," in terms of what 5G can offer.