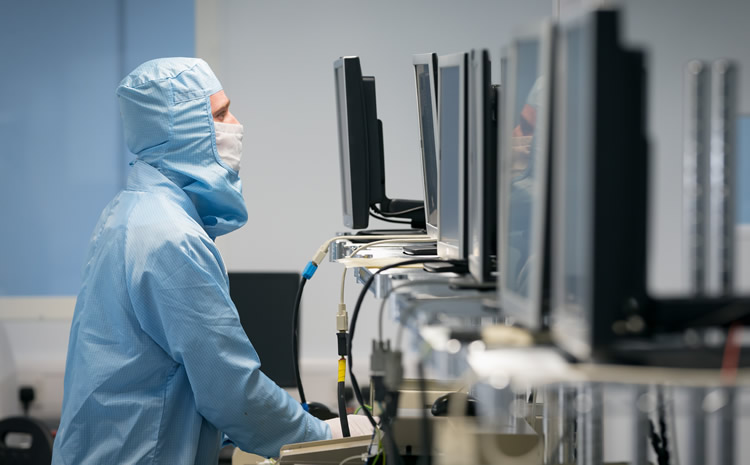 The UK Engineering & Physical Sciences Research Council awarded £850,000 in funding to the DLINK project, which is led by Lancaster University and the University of Glasgow.
Working with BT and other industrial partners – including Nokia Bell Labs, IQE, Filtronic, Optocap and Teledyne e2v – the universities will explore 5G (and perhaps 6G) use cases within D-Band, which occupies spectrum in the 151GHz-174.8GHz frequency range. US chip giant Intel sits on the DLINK advisory board.
Project members reckon that D-Band is ideal for 'fibre‑in‑the‑air' – projected data rates are an impressive 45Gbps – given the large amount of bandwidth available in this portion of the electromagnetic spectrum.
A shortcoming with higher frequencies is much greater signal attenuation than lower frequencies, which means shorter distances of travel. The 'breakthrough goal' of DLINK is to enable data transmission over distances of one kilometre. This will apparently be achieved by using a 'novel transmitter', deigned to withstand high attenuation from rain and other atmospheric conditions that can cause signal havoc in this part of the spectrum.
Backers of the DLINK project said there was an urgent need for new wireless technologies, capable of delivering data at high speeds and low cost. They cited forecasts that around three-quarters of mobile data traffic will come from video streaming within five years, which will place 'huge strains' on existing wireless infrastructure.
5G and beyond
Lancaster University's Professor Claudio Paoloni, who heads up the project, has high aims. By exploiting the as-yet unused D-Band part of the spectrum, he thought the DLINK project will help position the UK as a "major player in achieving a beyond 5G connected future". Although Professor Paoloni didn't explicitly mention 6G, his 'beyond 5G' remark implied it.
IQE, which manufactures semiconductor wafer products, seems firmly focused on 5G. "5G networks will function across an unprecedented frequency range from traditional cellular bands to millimetre wave," said Wayne Johnson, IQE Vice President. He claimed that the DLINK programme was "another example of how compound semiconductors produced by IQE will continue to fuel the connected world as it transitions to 5G platforms".
No mention was made of timelines, and when commercial D-Band products might become a commercial reality.