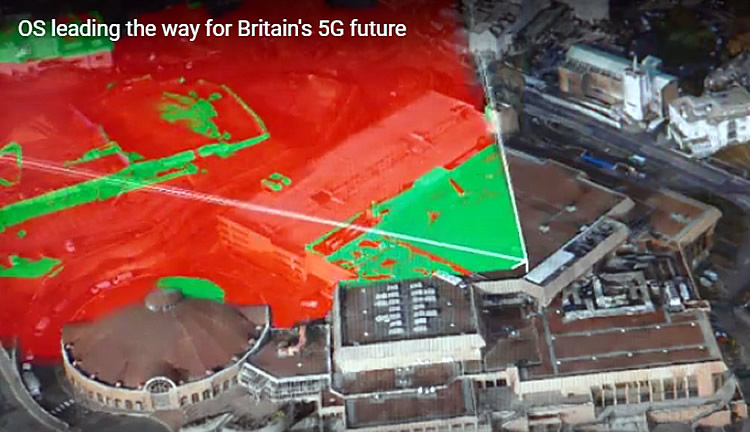 The government has appointed national mapping agency Ordnance Survey (OS) to lead the E-CAVE initiative, aimed at better understanding the infrastructure required to support a nationwide network of connected and autonomous vehicles (CAVs).
The four-year project will focus on the challenges of creating the always-connected environments which will be required for the safe operation of driverless cars. As part of the work, OS will also be collaborating with the four recently announced CAV test bed projects in the UK. The E-CAVE programme is part of the government's Industrial Strategy.
Duncan Chambers, OS's project lead for E-CAVE, told 5G.co.uk: "E-CAVE will be looking at how CAVs will be exchanging safety-related messages between themselves and their supporting systems as within this there are important geospatial elements. OS will be providing expertise, advice and evidence-based insights."
5G crucial for connected cars
OS has previously highlighted that 5G is key to the success of automated vehicles, and the agency has already worked on a number of projects in this area. These include the 'Atlas' initiative, which studied and identified data critical to the efficient operation of autonomous vehicles. Work is also ongoing to create a 'digital twin' tool for planning the rollout of 5G.
This is a tool which creates a digital twin of the real world, and it's being developed in collaboration with the 5G Innovation Centre and the Met Office. It will be used to determine the best locations to place the radio antennae to underpin a 5G network. The twinning tool is being trialled in Bournemouth and Manchester with a view to rolling it out across the UK and internationally as 5G networks launch.
Digital twins
Through digital twinning, a town or city is mapped out in full 3D with every lamp post, road sign, bus stop and tree accurately captured. The process also brings in radio spectrum and meteorological data to highlight areas that are at risk of a poor mobile signal. Current and predicted weather conditions and planned building works are also incorporated into the data model.
Rob Andrews, Head of Communications at OS, told 5G.co.uk, that the E-CAVE programme will dovetail with these other related initiatives.

He said: "We see [these projects] very much as all working together. 5G is such a critical tool for data connectivity, and most importantly driverless cars. There are going to be torrents of data between the vehicles, the road-side infrastructure and other third parties."
He called the digital twin the "glue" connecting all the data, technology and infrastructure.
Image credit: Ordinance Survey