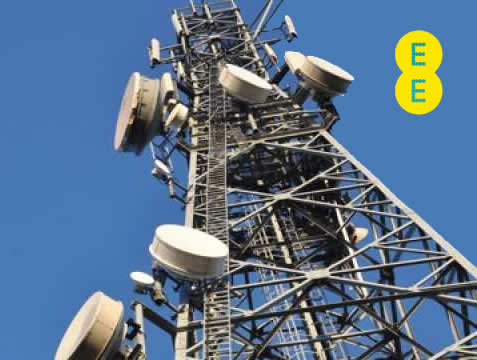 EE has already brought widespread 4G coverage to the UK and while it continues to fill in the gaps it's not content to stop there.
For one thing it's starting to roll out 4G+ (aka LTE-A) for even higher speeds, but the network is looking beyond 4G altogether towards 5G.
EE is a member of the 4G Innovation Centre at the University of Surrey and as such it's heavily involved in research into new networking technologies.
These technologies are still in their infancy, but EE has visions of a future ten years from now where there's a 5G network delivering speeds of tens or even hundreds of gigabits per second, which would be more than enough to stream numerous simultaneous Ultra-HD videos to mobile devices.
More importantly though it would ensure speeds were high enough to cope with smart homes and other aspects of the internet of things, where energy and water consumption for example are managed with mobile data.
Speaking to The Telegraph, EE's principal network architect, Professor Andy Sutton, explained that 5G networks could be between 1000 and 5000 times faster than 4G networks, with cells that support peak rates of between 10 and 100Gbps.
More than just higher speeds though, Sutton has a vision of a whole new type of network. "Imagine a scenario where you're putting up a new building and there are a number of bricks in that building. Why don't we replace a number of those bricks with things that look like bricks, but are actually mobile transmitters?" he said. "Communications infrastructure can also be integrated into lamp posts."
This new network could also bring about the end of big jumps as seen from 3G to 4G and 4G to 5G. "There may not be a 6G if we can get 5G right," he said. "We may change the way we evolve networks from that major generational shift to a more subtle evolution of capacity and capability."