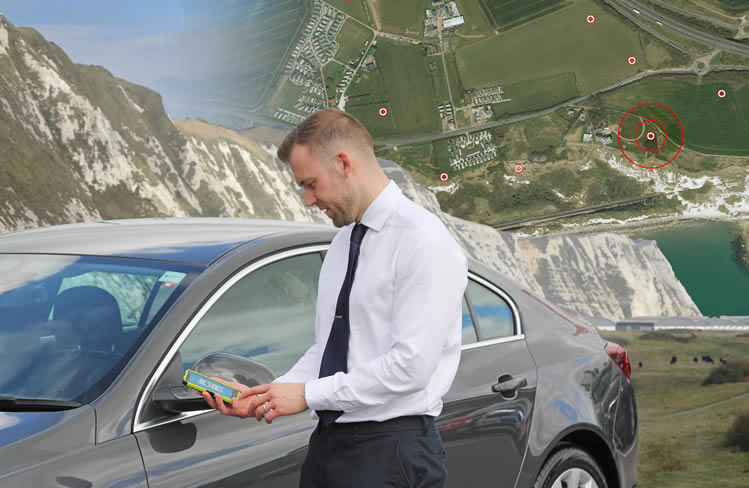 Bluesky and Esri are joining forces to offer a package aimed at helping telecommunications service providers plan and implement 5G and fibre-to-the-premise (FTTP) networks faster and more cost-effectively.
Bluesky specialises in aerial mapping, while Esri provides spatial analytics. Customers will receive Esri's ArcGIS software and Esri UK services and support, as well as data and high resolution aerial photography from Bluesky.
The ArcGIS tool will analyse current network data and map it against the aerial imagery and data about trees, street furniture, land use and more. This will help telcos understand where the best sites will be for new masts and fibre cables.
Identifying obstacles
This is especially important as with 5G, MIMO antennae placement will need to be considerably denser, since the higher frequency waves that will be used travel faster but not as far. Further, 5G radio waves can't travel through physical objects well and can be affected by weather, so all this needs to be better visualised.
For example, using Esri and Bluesky's tools, telcos will be able to identify potential network and signal obstacles such as buildings, trees and street furniture, and assess their impact based on height, proximity, etc. This will enable them to prioritise their infrastructure investments and reduce the need for site visits.
The partners say this deeper spatial insight into topography and land will result in more informed decisions about networks and better mobile services for customers.
James Harvey, Partner and Alliances Manager, Esri UK, commented: "Demand for wireless coverage and faster broadband connectivity is increasing exponentially in the UK and telecoms companies are investing billions of pounds in the installation of new wireless and fibre communication networks."
He added: "By partnering with Bluesky for the provision of the most up-to-date and accurate geographic data we can help the industry make informed decisions, improving service levels and achieving cost savings."
5G and the built environment
Last year, Ordnance Survey published a report on the geospatial considerations which need to be taken into account when planning 5G, including the impact of the built environment on millimetric radio waves.
The report highlighted the importance of spatial planning in ensuring 5G networks are cost-effective. It suggested using a combination of high-resolution geo-spatial data alongside other data such as weather.
Ordnance Survey recommends using a combination of data and software for 5G geospatial planning and says this is an "essential prerequisite" to opening higher frequencies for 5G use. This, it notes, applies to 5G worldwide, not just in the UK.