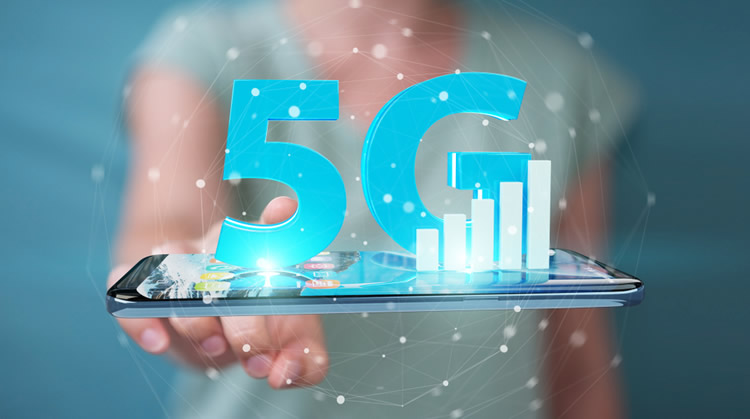 Almost 20% of US iPhone owners are interested in buying a 5G iPhone, according to a survey by investment bank Piper Jaffray.
The hype is already building, even though the phone isn't expected to be released until 2020 – later than many other 5G phones – and is likely to cost around $1,200 (£944). This early interest could be very good news for investors, analysts say.
Apple shares (AAPL) have risen around 12% over the last year, and Michael Olson, a senior analyst at Piper Jaffray, said in a client briefing note that he expects a further positive impact as the much-anticipated 5G iPhone edges closer.
Willing to wait
Olson said that 18% of survey respondents expressing an interest in buying a 5G iPhone is a "surprisingly high amount", especially given the steep price tag and the fact that Apple hasn't overtly marketed the product yet.
"Interest in 5G will only grow from here, so this is a favourable early sign that 5G is viewed as a key feature," said Olson, adding that he expects excitement around other non-5G iPhones this year to be "limited". He noted, though, that services revenue would tide many Apple investors over for now.
Further, Olson highlighted that interest in Apple's 5G phone should have a positive impact on 2021 revenues. If 18% of iPhones bought in that financial year are 5G phones at $1,200, other iPhones would only need to sell for around $667 (£525) to meet current revenue estimates. However, this is unrealistically low and the remaining models are much more likely to sell for well over $700 (£551).
Olson added the caveat that the survey was based on US consumers only and may not translate directly to global consumers' plans.
On Monday, June 10, Apple will hold its keynote address at the annual Worldwide Developers Conference (WWDC). The company is expected to give details of the latest software updates for its products.