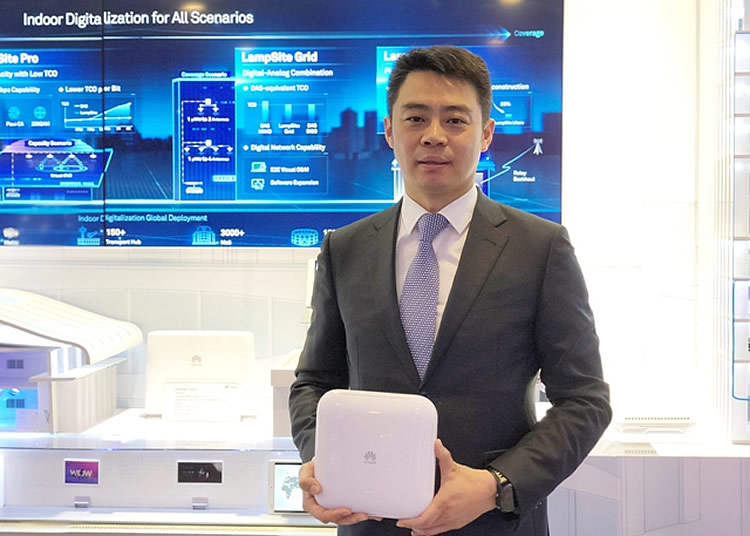 Huawei has rolled out a fresh range of indoors 5G network solutions called the 5G LampSite Family.
The Chinese mobile network giant released its new range of solutions during the recent 2018 Global MBB Forum in London. This 5G LampSite Family is intended to help network operators build effective 5G indoor networks for a variety of specific use cases.
Huawei launched its first 5G LampSite multi-band indoor 5G small cell back in March. Now these 5G LampSite Family solutions are designed to meet a broader range of indoor scenarios.
It's estimated that around 70 percent of 5G data traffic will be generated indoors. The likes of Panoramic HD video, VR, cloud gaming, and cloud PC are all indoors applications that will make use of 5G. Meanwhile future applications covering the likes of Wireless eHealth, smart manufacturing, and indoor navigation will also demand strong indoors 5G connectivity.
In terms of 5G hotspots, Huawei predicts that airports, subways, shopping malls, hotels and office buildings will make up the bulk of indoors demand during the early days of 5G. Then, as 5G terminals spread, that demand will expand into small and medium-sized enterprises and street shops.
Special solutions are needed because the nature of 5G will make strong indoors connectivity problematic. The higher frequency bands that 5G will utilise, such as C-band and millimetre wave, are far more easily blocked and disrupted by structures and other physical objects than lower frequency 4G bands.
As a result, indoor 5G services will need to be supported by dedicated indoor networks. This is where the likes of Huawei and its 5G LampSite Family solutions, which are built on Huawei's own DIS (Digitalisation Indoor System) architecture, come into the equation.
"Indoor coverage has many potential scenarios in which challenges and requirements may vary substantially," said Ritchie Peng, President of Huawei Small Cell Product Line. "DIS represents huge advantages in transitioning to 5G and is already growing increasingly popular with strong support and industry consensus. We are confident that 5G LampSite Family solutions will also be widely accepted and seen as the quintessential tools to help carriers build 5G indoor networks in all scenarios for the best 5G indoor experience."