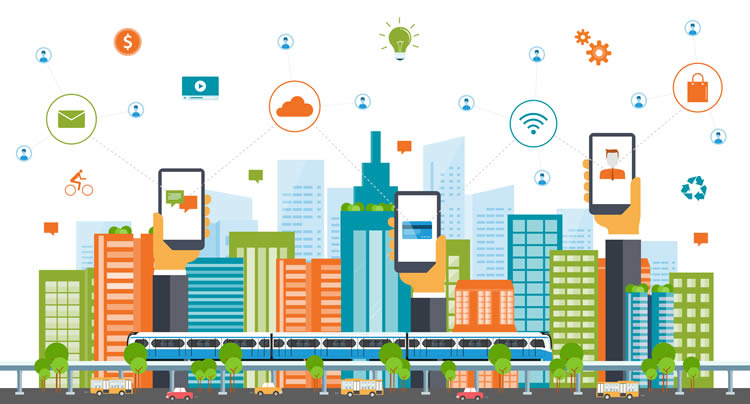 Leeds City Council has unveiled plans with BT to upgrade council and health service buildings across the city to full fibre connectivity, using such sites to accelerate a wider roll out of such services.
The £20.3 million partnership eventually hopes to use such sites as a springboard in a bid to make Leeds the largest gigabit and 5G capable city outside of London, all without changing what the council currently spends on network services.
The full fibre network aims to reach every school in the district, giving each of the 285 sites access to he best possible connection. In addition, 293 council-owned buildings and 156 NHS buildings, along with council housing will benefit from it.
5G infrastructure via BT
When it comes to 5G infrastructure, BT plans to deliver it sufficiently to provide 5G mobile coverage to 70% of Leeds and approximately 81% of its council homes. That won't be until 2023 but it's an ambitious plan that hopes to eradicate the digital divide that separates the city's most disadvantaged communities from other areas.
Alongside that, there are also plans to explore 5G products and services that can be rolled out across the city. Specific details haven't been provided but there have been mentions of the Safer Leeds programme which tackles crime and disorder. We're guessing 5G could be used for monitoring areas for anti-social behaviour more accurately, as well as for other purposes such as traffic management systems.
Useful link: 5G in the Smart city
In a statement, chief executive of Leeds City Council, Tom Riordan, elaborated on the council's plans, "we are committed to combating the digital divide experienced across the city, and recognise the importance of getting the right technology and infrastructure in achieving this."
100% Digital Leeds programme
Via the council's 100% Digital Leeds programme in the past, the city has done a lot to ensure that digital inclusion activities are widespread and enable school children and young people not currently in education or training still benefit from the digital age.
Given the potential of 5G to revolutionise the world we live in, it seems vital for councils to ensure that no one misses out on services. This collaboration seems to go some way to ensuring that those on lower incomes, as well as vulnerable people, still benefit from 5G.
With the recent news of Sunderland's ambitious plans, we'll live in hope that more cities embrace this way of thinking when it comes to 5G.
Check Current 5G coverage in Leeds
You can check current 5G coverage in Leeds where EE, Three, O2, BT, Sky Mobile and Tesco Mobile have so far launched 5G mobile services via our coverage checker: