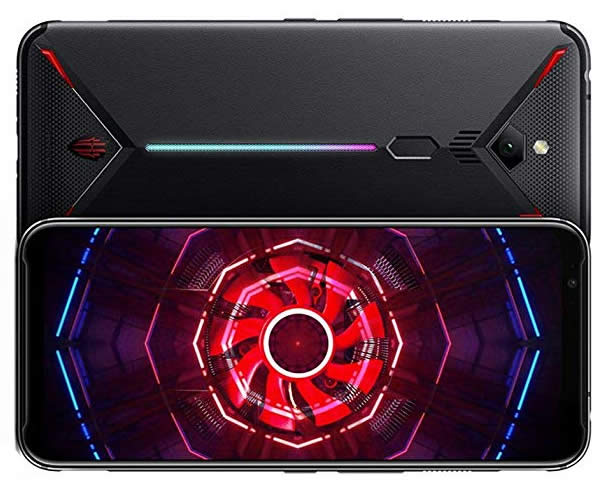 Ever wanted a 5G smartphone that's specifically aimed at the gaming market? Well, your chance is fast approaching, courtesy of the Nubia Red Magic 5G.
Nubia might not be a household name just yet but they've been quietly doing a pretty good job of providing powerful smartphones at a good price and keenly aimed at gamers. The firm is planning to expand on such ideas via the Nubia Red Magic 5G which is expected to launch sometime this year.
The phone was confirmed to have 5G a few weeks ago, along with a rather impressive maximum refresh rate of 144Hz which is quite remarkable for a smartphone screen, bearing in mind popular handsets such as the Google Pixel 4 clock in with a 90Hz screen. The OLED screen will be a 6.65-inch size if leaks are anything to go by, along with offering a 2340 x 1080 resolution.
As well as that, we know it's powered by a Snapdragon 865 chipset (which has 5G support by default), along with a Snapdragon X55 modem. It also offers triple rear cameras with its primary sensor being 74MP. We don't have more details on the other cameras, but technology wise, it's up to scratch.
It'll also support 80W Super Charge so you shouldn't have to worry about battery life too much. While the capacity remains unknown, it's expected to use "air-cooled turbo fast charge", which presumably means it may use active liquid-cooling like Nubia's predecessor, the Red Magic 3S.
We'll have to wait and see what else is intended for the Red Magic 5G but previous gaming smartphones have included built-in shoulder triggers, stereo speakers with DTS:X, and bespoke software that makes it easier to record in-game footage as well as launch new titles.
Keep an eye out for more videos like the one below which highlight what can be accomplished with such mobile technology. 5G can only be a boost to such potential.
We'll keep you informed on what's next for the gaming focused smartphone.