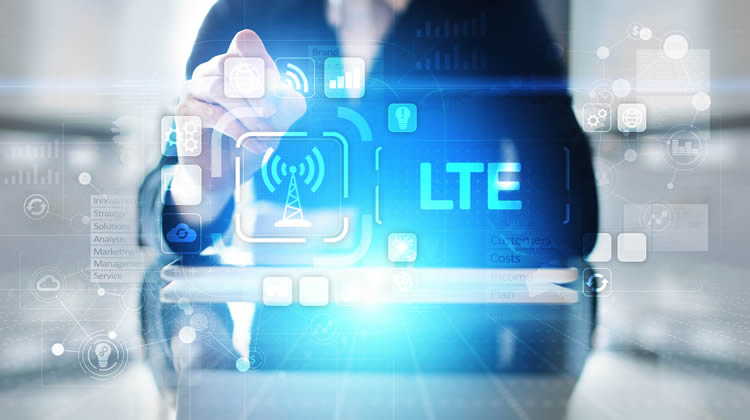 O2 has just announced plans to roll out the UK's first LTE-M network in 2020 with 50 sites already live.
LTE-M (also known as Long Term Evolution, category M1) is part of O2's plans to expand its IoT (Internet of Things) offerings with the company's hope being that it'll make it easier for businesses to develop their widespread uptake of long-life IoT battery devices. While that might not sound immediately fascinating, its potential is fairly vast. O2 believes it will help enable business applications such as asset tracking, connected traffic lights, parking sensors, soil monitoring, alerts for those in assisted living facilities, and more.
Effectively, such growth could make our world feel a lot more futuristic than before. Its infrastructure is there to help drive increased efficiencies for companies as well as make life a bit more practical for many of us using those companies.
O2 cites a few key examples such as the ability to send updates between traffic lights, thereby making traffic monitoring work far more efficiently depending on the situation. It also suggested that optimisations for waste collection could be made through the data collected via the LTE-M network. Bicycles could also be tracked, as well as agricultural concerns such as how plants are doing in terms of soil, temperature and weather conditions.
In theory, the potential is near endless with knowledge being power here. O2 appreciates that too, with Paul O'Sullivan, Director of Wholesale & Commercial at the firm explaining:
"IoT technology has the potential to transform the way the UK does business, so to become the first UK network operator to roll out an LTE-M network is a major milestone for us here at O2."
What about 5G?
While LTE-M doesn't appear to be implementing 5G just yet, we can see it developing that way in the future. With a focus on efficiency and the need for low-power so that it doesn't disrupt anything, it sounds like the ideal project for 5G to be used within. Many of the case studies suggested by O2 would benefit from speedier data, as well as potentially more rural friendly ways of transmitting data.
Whatever method O2 uses, it sounds like IoT could be receiving a much needed boost to its already massive potential.