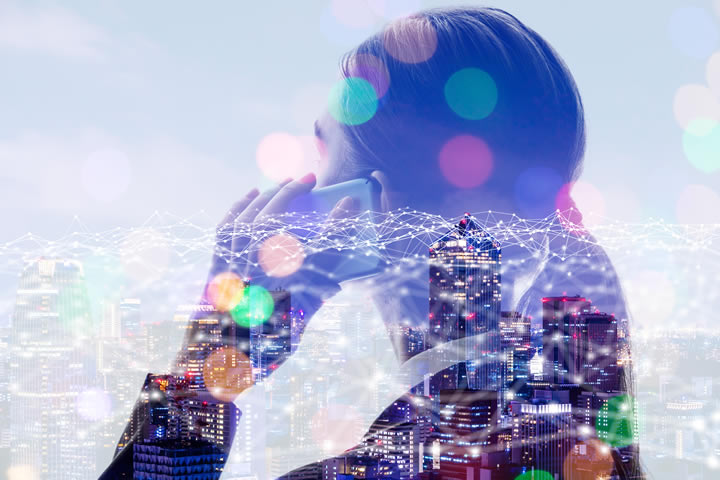 Updated: 25/10/2018
LTE-M is the simplified term for the LTE-MTC standard published by 3GPP in 2016 in Release 13. It specifically refers to LTE CatM1 devices which are suitable for the IoT and is also known as eMTC.
The specification outlines the following requirements for LTE-M:
10-year battery life on a 5WH battery
Device cost comparable to GPRS-based IoT devices
Extended coverage (> 156 dB MCL)
Variable data rates so that the different use cases and requirements of various LTE-M devices can be accommodated.
LTE-M can be thought of as a stripped down version of LTE. Devices are less complex, with low power draw and extended coverage. Battery life can exceed 10 years and modem costs are estimated by the GSMA as 20-25% lower than EGPRS modems. As deployments ramp, those costs will likely be brought down further through volume manufacturing. They use existing LTE mobile network infrastructure.
LTE-M is not the only LPWA technology out there. Like Narrowband-IoT (NB-IoT), it uses licensed spectrum, but it supports a wider range of applications. It is set to co-exist with NB-IoT as well as non-standardised LPWA technologies like Sigfox and LoRa, which don't need licensed spectrum. The technology choice will depend on the particular application, location and price.
Further reading: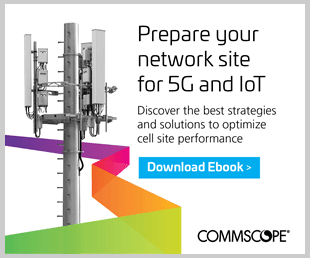 LTE-M vs NB-IoT
As already outlined, LTE-M is one of two standardised LPWA technologies, the other being NB-IoT. There are clear differences between the two meaning they are suitable for different applications, although in certain scenarios either would be appropriate. For mission-critical operations, LTE-M is the only option.
The main differences between the two are speed and latency. Whereas peak data rates for NB-IoT are sub 100kbps, LTE-M can support 384kbps with downlink and uplink speeds up to 1Mbps, significantly higher than up to 62.5kbps for NB-IoT. LTE-M latency is in the region of 50-100ms, again far better than the 1.5-10 second range for NB-IoT. The higher data rates mean more data can be pushed through the device, while the better latency enables real-time communication.
LTE-M can also support devices on the move as well as voice communications through VoLTE – although there are some limitations to the latter. Network operators may choose not to implement voice support on their networks, while voice is supported in standard but not extended coverage scenarios.
The battery life of an LTE-M device can be lower than in NB-IoT and power consumption is best at medium data rates, as opposed to NB-IoT which is best at low data rates.
However, it is more flexible as LTE-M can support all NB-IoT use cases, ie any LPWA application, while NB-IoT can't support any LTE-M use cases. In a nutshell, NB-IoT is solely designed for simple static sensor-type applications, while LTE-M can support a wide range of more mission-critical use cases.
All this adds up to a more expansive device (estimated at twice the cost or less than NB-IoT) but still one that is far cheaper than standard LTE devices.
What will LTE-M be used for?
As outlined above, LTE-M can support a wide range of applications that need low data rates. It can be used for sensor monitoring in applications like smart meters, building automation or asset tracking, but it can support a far wider range of IoT applications that need real-time communications (like voice, emergency data and precision tracking data), as well as those that need fixed and mobile communications.
Example use cases include wearables, patient monitoring, home security, industrial asset management, retail and POS and transportation.
LTE-M Task Force
The GSMA's LTE-M Task Force is working to accelerate the widespread adoption of the technology and has nearly 50 members among network operators (including Telefónica UK) and network equipment, device and component manufacturers. Its aims are to:
Facilitate the commercial launches of LTE-N solutions globally
Build a strong end-to-end ecosystem for the future growth and development of LTE-M
Reduce the complexity of introducing LTE-M devices to market
Drive and proliferate LTE-M applications for new business opportunities
Promote collaboration to ensure interoperability of LTE-M solutions.
To this end, it has deployment guidelines for LTE-M and in February 2018 released the LTE-M logo to promote and market LTE-M globally. The idea is that LTE-M products and services can be easily identified through clear labelling and to avoid any confusion that multiple logos could create.
Where are we now?
According to the GSMA, as of September 2018 14 operators globally had launched commercial LTE-M services. European operators are more active in NB-IoT than LTE-M, with only KPN in the Netherlands, Orange in Belgium and Swisscom in Switzerland having commercial LTE-M services. (The latter two have also launched NB-IoT services.)
Interest in LTE-M has been particularly strong in the US where both AT&T and Verizon have deployed the technology into their national networks simply by upgrading the software in existing base stations. AT&T has also rolled it out in Mexico and has demonstrated LTE-M roaming between the two networks.
AT&T has partnered with various companies to test LTE-M for industrial IoT use cases, including connected vehicles, fleet and asset management, smart pallets, container monitoring, asset tracking, smart shelving and smart drinks fountains. In some cases, connected devices transmit data multiple times a day, in others only once a day. In some applications, the device only comes out of sleep mode when a certain threshold is passed, such as an oil gauge dropping below a particular level. It is also working with Samsung to test LTE-M equipped consumer wearables.
Verizon is using LTE-M to replace the 2G connectivity used by some existing IoT applications including usage-based insurance, vehicle monitoring and asset tracking. It is also looking at new sensor-based applications such as agricultural monitoring and smart parking, and envisages LTE-M will enable it to expand the smart metering market as well as connected consumer appliances and wearables.
What's next?
With strong promotion from the GSMA and its ecosystem of network operators as well as manufacturers, adoption of LTE-M is gathering pace and is expected to continue to do so. While commercial services in Europe are still thin on the ground, interest is ramping and we should start to see more deployments in the short to medium term. The inclusion of Telefónica UK (parent of O2) in the GSMA's LTE-M Task Force is a welcome sign that the technology is being considered by at least one UK operator, as both T-Mobile and Vodafone are currently focused on NB-IoT as their standardised LPWA technology of choice. Hopefully they will also explore LTE-M to enable a far greater range of services.
Further reading: