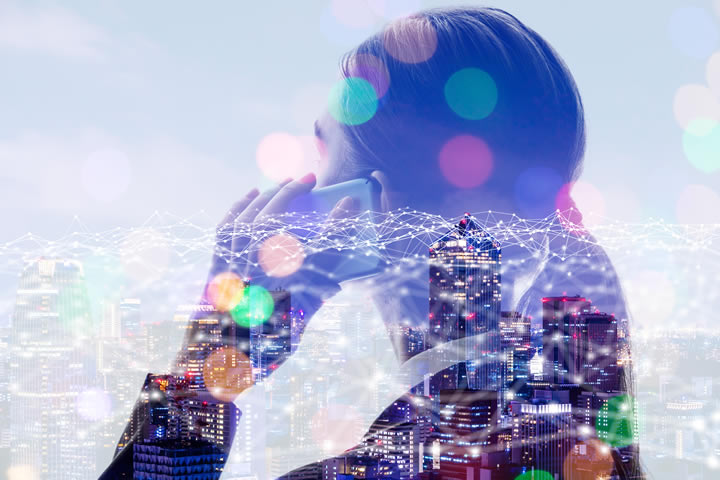 LTE-M stands for LTE (Long-Term Evolution) for Machines. It is also often referred to as Cat-M1.
Some describe LTE-M as a 'stripped-down' version of LTE, which is the technical name for 4G. The main difference is power efficiency. LTE-M is a cellular low power wide area network (LPWAN) technology designed to cope with the requirements of a large number of Internet of Things (IoT) or machine-to-machine (M2M) devices.
LTE-M is designed for applications that are low cost, use low data rates, require long battery lives and often operate in remote and hard-to-reach locations. The technology was specified by 5G standards body 3rd Generation Partnership Project (3GPP) in its Release 13 in 2016. The specification outlines the following requirements for LTE-M:
10-year battery life on a 5WH battery.
Device cost comparable to GPRS-based IoT devices.
Extended coverage (> 156 dB MCL).
Variable data rates — to enhance coverage.
Why do we need LTE-M?
LTE-M is a 4G technology, as its name suggests. However, it will also play an important role in 5G.
IoT and M2M communications are growing rapidly and this is set to increase even further as 5G rolls out and supports the growth of smart cities and industrial automation.
While speed and capacity are the most commonly discussed aspects of 5G, 5G networks will need to support a wide variety of applications and not all of these will have the same network requirements.
The International Telecommunications Union (ITU) and 3GPP outline three core use cases for 5G:
Massive IoT/LPWA/Massive MTC (machine-type communications): This includes improved network coverage, high density connections and a long operational lifetime for devices. Example uses include some smart cities applications, smart metering and smart logistics.
Critical IoT/Ultra Reliable Low Latency Communications: critical applications such as digital health, autonomous vehicles and industrial IoT require ultra-reliable, low latency communications for critical application
Enhanced Mobile Broadband: This is about improved performance for more immersive and seamless experiences. Examples include augmented reality, virtual reality and 3D video.
LTE-M will help to fulfil the Massive IoT/LPWA requirement and will work with other 5G technologies to meet the full 5G specification.
What are LPWA networks?
LPWA technologies such as LTE-M offer:
Low power consumption: For example, while a smartphone battery typically lasts around a day, some IoT devices may need to last as long as 10 years before they are replaced. LPWA can be up to 100 times lower power than 4G.
Improved coverage: up to 5-10X greater than 4G
Cheap device unit costs: up to 50% cheaper than 4G.
Data transfer optimised for small, intermittent blocks of data.
Scalability so they can easily be upgraded.
These benefits are achieved through factors such as power-saving modes, complexity reduction and economies of scale.
According to the mobile industry trade body GSMA, by 2025 there will be 3.1 billion cellular IoT connections, including 1.8 million which use licensed LPWA connections.
What about NB-IoT?
Like LTE-M, NB-IoT (narrowband IoT) is a cellular LPWAN which uses licensed spectrum. It was also added in 3GPP's Release 13.
The main difference from LTE-M is that NB-IoT is best suited to very low data rates and static sensor applications, such as streetlighting or pipeline management. LTE-M also supports higher bandwidth applications as well as mobile ones which require real-time data transfer, such as wearables and transportation uses.
The choice between NB-IoT and LTE-M will depend on the requirements of the use case. A recent GSMA whitepaper noted that: "NB-IoT and LTE-M are 3GPP standards that are both are set to coexist with other 3GPP 5G technologies."
What about LoRa?
LoRa (long range), developed by the LoRa Alliance, is an LPWAN for IoT. However, it runs on unlicensed spectrum below 1GHz.
A report from Juniper Research earlier this year found that revenues from unlicensed LPWANs, which would also include LoRa's competitor SigFox, could be 102 percent higher than licensed alternatives such as NB-IoT and LTE-M by 2022 due to being cheaper and quicker to deploy -- non-cellular technology such as LoRa has no spectrum costs or radio development.
What's next?
3GPP says both NB-IoT and LTE-M will continue to evolve through 5G specifications.
So far 24 operators globally have launched 48 LPWA networks for applications such as smart metering, logistics and environmental monitoring. Operators including AT&T, Deutsche Telekom, KDDI, Orange and Vodafone are committed to deploying NB-IoT and LTE-M as part of their 5G strategies.
The GSMA says that 3GPP's next standard – release 15, scheduled for later this month, will identify NB-IoT and LTE-M as official 5G mobile standards for LPWA.
The organisation notes: "NB-IoT and LTE-M networks will deliver connectivity to billions of new devices and provide comprehensive IoT connectivity in the 5G era."