5G Upgrades - How to get 5G?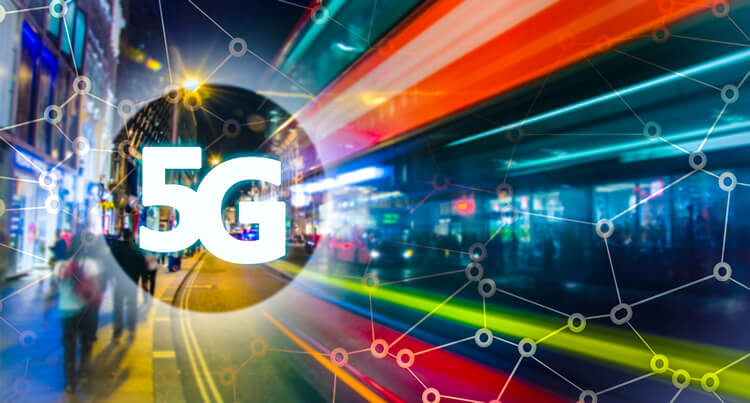 5G is now available on a number of UK networks and 5G coverage is growing rapidly, so – if you care about having the fastest speeds possible and future-proofing your network experience – it's time to jump on board.
In order to get 5G you need to have a 5G device on a 5G plan and be in an area with 5G coverage.
We've made the whole process simpler with this guide, talking you through the key steps and considerations necessary to upgrade to 5G.
Things you need to get 5G

| | | |
| --- | --- | --- |
| | | |
1. 5G Device
The first thing you need is a device that supports 5G, which is likely to mean upgrading your phone as 4G phones can't be updated to support 5G.
There are a number of 5G phones already available to buy, including the Samsung Galaxy S20 5G, Samsung Galaxy Note 10 Plus 5G, OnePlus 7 Pro 5G and Oppo Reno 5G. Only select phones launched in the last year or so (as of March 2020) support 5G, so if you have a current phone older than that it won't be 5G ready, but if you are in any doubt you can check the specification on the manufacturers website.
Another way to get 5G is with 5G home broadband, which is an alternative to conventional home broadband that doesn't require a landline. It works by sharing a 5G internet connection over WiFi using a router and can share internet with up to 64 devices at the same time.
2. 5G Plan
As well as getting a 5G device you also need to be on a plan that comes with 5G data.
The good news is that any 5G device, or SIM plan, you buy on our site comes with 5G data, so you don't need to worry about checking if the plan supports 5G. That's right, every deal we sell is 5G, but If you don't buy through our site though then making sure you get a 5G plan specifically is something you'll want to watch out for.
At the time of writing only EE, Vodafone, O2, Three, BT Mobile, Sky Mobile, Tesco Mobile and VOXI offer 5G plans.
Even on those networks, not all plans are necessarily 5G. Sky Mobile's and Three's are, but some of EE's, Vodafone's, O2's, VOXI's, Tesco's and BT's limit you to 4G speeds. So make sure the plan specifically says you get 5G speeds (or in the case of Vodafone says that you get the 'fastest available' speeds).
To make things even easier, the chart below highlights the names of all the 5G plan options available at the time of writing.
| | | | | |
| --- | --- | --- | --- | --- |
| Network | 5G SIM Only plans | 5G Pay Monthly plans | 5G Broadband plans | 5G offered with unlimited data? |
| EE | Yes, 5G Smart SIM | Yes, 5G Smart SIM | Yes, any plan with an HTC 5G Hub | Yes |
| Vodafone | Yes, Unlimited Max | Yes, Unlimited Max | Yes, any plan with a 5G GigaCube | Yes |
| O2 | Yes, any plan that says '(5G)' | Yes, any plan that comes with a 5G phone | No | Yes |
| Three | All plans are 5G-ready | All plans are 5G-ready | Yes, any plan with a Three 5G Hub | Yes |
| BT Mobile | No | Yes, any plan that comes with a 5G phone | No | Yes |
| Sky Mobile | All plans include 5G | All plans include 5G | No | No |
| VOXI | Yes, Endless Data plan | Yes, Endless Data plan | No | Yes |
| Tesco Mobile | Yes, any plan that says '5G' | Yes, any plan that comes with a 5G phone | No | No |
3. 5G Coverage
As well as a 5G device and a 5G plan you also need 5G coverage – otherwise you'll be stuck on 4G or 3G speeds.
This could be the main stumbling block for a lot of people, as 5G coverage is far from comprehensive. It also varies dramatically between networks.
Simply enter your postcode on our 5G coverage checker to see which networks have launched 5G in your area. It is probably worth checking not just where you live, but also where you work and anywhere else you regularly go to.
Check 5G coverage on all networks
But if there's little or no 5G coverage where you are yet, you may still want to get a 5G device and plan, since you'll be ready to take full advantage of 5G as soon as it arrives, and in the meantime will be able to use 5G any time you go somewhere that does have coverage.
How can I check if I'm eligible to upgrade?
In most cases you'll be able to check if you're eligible to upgrade by logging into your account on your network's website, or via their official app. You can find links to check below.
| Network | Link to check upgrade eligibility |
| --- | --- |
| EE | Click here then click 'log in to check' |
| Vodafone | Click here then head to 'Upgrade or change bundle' |
| O2 | |
| Three | Click here then click 'looking to upgrade' |
| BT | |
| iD Mobile | |
| Plusnet | Get in touch here |
| Sky Mobile | |
| Tesco Mobile | |
| Virgin Mobile | |
Note: if your network isn't listed then that should mean it allows upgrades anytime or doesn't have contracts or upgrades in the first place.
What can I do if I have a long time left on my contract?
Depending on the plan you have you might have the flexibility to upgrade early, but assuming you don't, you have a couple of real options.
You can either pay off the rest of your current contract in one lump sum, allowing you to upgrade to a new 5G one early, or you can buy a whole new 5G phone outright and stick your current SIM card in it – though this second option only works if your current plan supports 5G and it's just your phone that doesn't. So this should be an option on Three, for example, as Three offers 5G on its plans as standard.
You could also simply wait. Right now 5G isn't widely available and both coverage and phone choice should increase massively in the next couple of years. Prices are likely to drop too, so there is something to be said for not joining the 5G revolution straight away.
FAQ
Will my 3G or 4G phone work with 5G?
No, you'll need a new phone as older phones can't be updated to support 5G because they require a 5G chipset and modem. If you have a 3G or 4G phone it will still work on 5G plans, but you'll only get 3G or 4G speeds.
Will I need a new SIM card to access 5G?
Probably. While it may be possible that some networks add 5G to existing SIM cards, O2 for example has talked about customers having to switch to a 5G SIM, while Vodafone highlights that its new unlimited SIMs are 5G-ready – suggesting that others aren't.
However, while a new SIM card is likely to be needed, the size isn't changing. You'll still be using the same sizes as before, which in most cases means you'll get a nano SIM (or a multi SIM, that can be sized as needed).
Will a 4G SIM work in a 5G phone?
Yes, but you won't typically be able to enjoy 5G data speeds.
How much will it cost to upgrade?
If you're not currently tied into a contract it shouldn't cost anything, though your new 5G plan may well have a higher monthly fee than your old 4G one, and if you need a new phone as part of it that is likely to have an upfront cost.
I'm on pay as you go, will I be able to upgrade?
If you're on pay as you go, you can upgrade any time, though you might initially need to move to a Pay Monthly or SIM Only plan, as – aside from needing a 5G phone – some networks are currently only advertising 4G speeds for pay as you go.