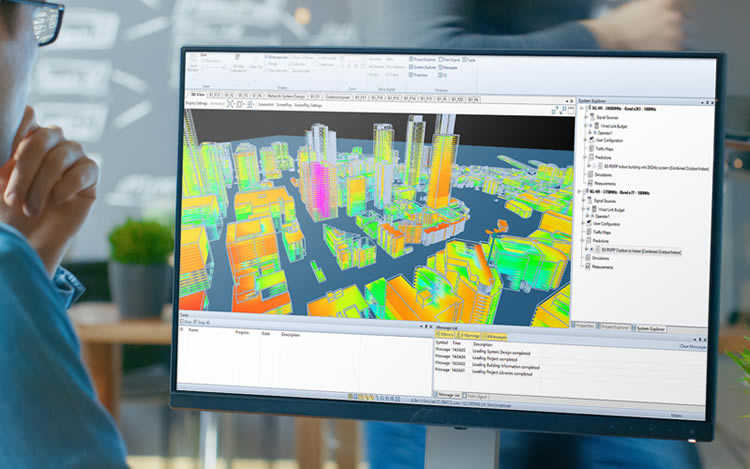 As 5G rollouts begin in earnest in the UK, mobile operators need accurate network planning tools to determine optimal locations for base station installations. A new collaboration tool from network planning and optimisation specialist Ranplan aims to make the planning process not only accurate and efficient but also easier.
Ranplan's new Collaboration Hub cloud-based platform is designed to help operators, system integrators and vendors work together on 5G network planning projects. The platform supports Ranplan's existing indoor and outdoor planning products and provides a real-time overview of projects via 2D and 3D project visualisation features while simplifying workflow management and enabling customisable reporting.
The new platform is the latest addition to Ranplan's portfolio. The company recently introduced two in-building planning products to address the needs of designing and optimising network coverage inside complex building environments as well as the challenges of planning public safety networks.
Alastair Williamson, CEO Ranplan Wireless, said: "With over 80 percent of data consumed indoors and only some 2 percent of commercial buildings having dedicated in-building mobile networks, operators need to deliver ubiquitous indoor and outdoor coverage to capitalise on the opportunities presented by 5G."
The vendor claims that its 3D ray-tracing propagation module and automation features can reduce the time to design networks by up to 50%.
5G Planning Challenges
As with any new radio technology, 5G introduces new challenges when it comes to radio network planning. New capabilities such as beamforming and massive MIMO, which will be more prevalent in 5G, will impact operators' planning methods. Also, designing radio networks in higher-frequency millimetrewave spectrum will bring new challenges for operators.
In the UK, Ranplan's planning smarts are also being applied to smart cities through a government-funded project. In November last year, the vendor received a £300,000 grant from Innovate UK to build a data analytics platform for predicting and managing traffic congestion in smart cities.