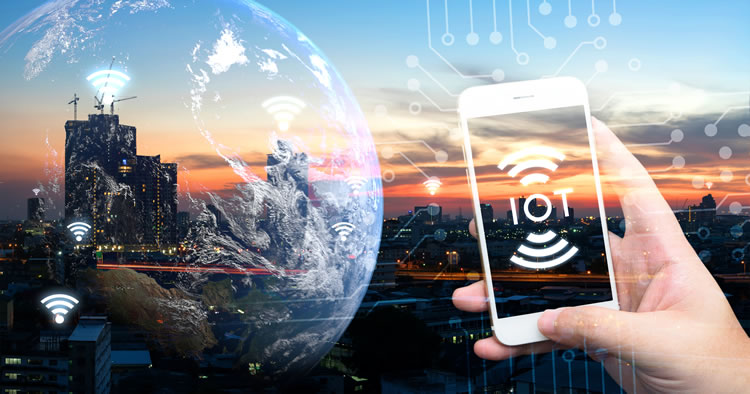 Three has partnered up with tech giant Cisco Jasper to use the company's powerful Control Center connectivity management platform. This will extend the Three network's capabilities in the Internet of Things, which is expected to be a major component of the forthcoming 5G network revolution.
Cisco Jasper's Control Center platform provides an IoT connectivity management platform for more than 9,000 businesses around the world. According to Cisco, it enables those businesses to "rapidly and efficiently launch, manage and monetise their IoT services".
Three's adoption of Control Center will enable its own business customers to do just that. It will be key to three 5G-driven areas in particular:
Connected car
The connected car is going to be one of the biggest beneficiaries of 5G network technology. From augmented reality interfaces providing real time information to fully automated vehicles, a reliable, high-capacity, low-latency mobile network will be essential.
Three's partnership with Cisco Jasper paves the way for such applications among Three's business customers. As many as 23 of the world's biggest car manufacturers already use Cisco Jasper for their connected car initiatives.
Building Security and Automation
Home and commercial property automation, particularly in the realm of security, has played a foundational role in the early Internet of Things. Three's adoption of Control Center is partly a response to the growing demand for such facilities.
Cisco Jasper's platform is already widely used by some of the world's major building security and automation providers.
Transportation and Logistics
Another crucial commercial element of the Internet of Things comes from the optimisation and partial automation of transportation and logistics businesses.
Three wants to capitalise on Control Center's real-time location views and comprehensive historical data to help its customers improve fleet performance.
Kalle Ward, Managing Director EMEAR, IoT Cloud at Cisco Jasper said: "Innovative enterprises in every industry are already utilising Control Center today to enhance their customers' IoT experiences and generate new, ongoing revenue sources. Cisco Jasper has been powering these Real IoT successes for more than 10 years, and our connectivity management platform helps businesses automate and manage the delivery of their IoT services globally. We are delighted that the Three Group, with its high-speed mobile networks built for data and its multinational footprint, has selected Cisco Jasper as its partner to deliver IoT simplicity."
Cisco and 5G
Three's team-up with Cisco specifically relates to the Internet of Things rather than 5G, but the American tech giant has of late been assisting mobile network operators around the world with their 5G rollouts.
At Mobile World Congress in February, for example, the company announced a collaboration with US operator Verizon to build one of the largest 5G proving grounds in the world. This involves Cisco contributing key elements of its 5G-ready mobile architecture to Verizon's 5G pilots across 11 US markets.
Cisco also offers what is calls a '5G Unified Enablement Platform' to networks and businesses, enabling them to do things like support a number of 5G services right now (5G itself won't roll out until 2020), as well as facilitating the move to a 5G-ready network with minimal disruption or complexity.
Image credit: Shutterstock