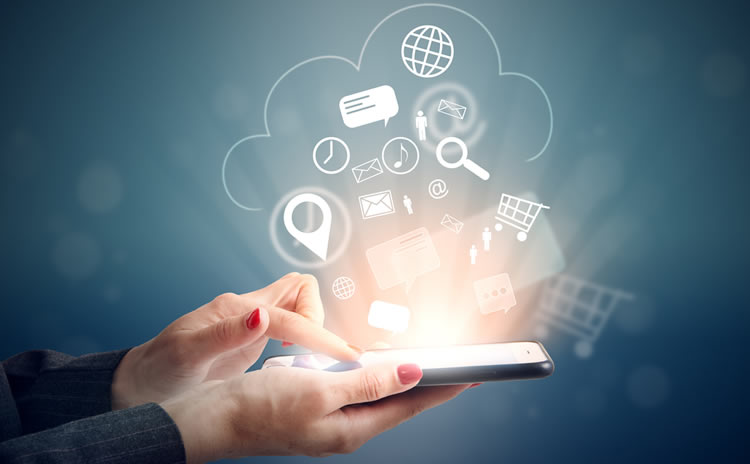 Worried that 4G users will be left behind by the rush for 5G? Have no fear. Three has been working hard on delivering an enhanced 4G experience.
The mobile operator has announced today that it's working on a significant upgrade to its 4G network which will lead to improvements of up to 150% for its customers. That comes at a time when statistics have shown that the monthly average data usage for Three customers has just passed the 10GB mark. In comparison to the UK average of a mere 2.9GB, it's clear that Three customers are a data-hungry bunch who will benefit substantially from Three's upgrade plans.
Three's upgrade programme will run until 2023 in tandem with its 5G rollout which went live in Central London in August. It includes new spectrum and antennas with 6,000 sites that carry 80% of Three's traffic seeing new speed improvements of up to 150% with compatible handsets. Those without compatible handsets will see a speed improvement of about 50%.
Which phones are compatible?
Want to know if your handset is compatible for the 150% speed boost? Below are all the devices that work with the technology. The list includes many favourite handsets including Google's Pixel range, the most recent iPhones, and many recent Samsung devices (see below for the full list)
As well as that, recycling its 4G spectrum will see speed improvements of up to 40% at 12,5000 sites for Three.
The upgrades have already begun so expect to see the benefits by the end of the year. A further 3,960 sites have already benefited from a 15% performance improvement thanks to the deployment of carrier aggregation technology. You'll know if you're taking advantage of that technology if you see a 4G+ icon on your phone.
It's all part of Three's extensive £2bn investment plan to expand its infrastructure and make it faster and more reliable than competitors.
"5G is a game changer for Three's current and future customers. It will bring faster speeds, a better experience and masses of capacity which will benefit our 4G customers as well. While we are investing heavily in 5G, 4G is still very important for our mobile and home broadband services," explained David Dyson, chief executive officer at Three UK.
If you're considering a network change soon, Three is looking like an increasingly attractive proposition if speed and plenty of data is important to you.
List of compatible devices
Apple: iPhone XR, iPhone XR CDMA, iPhone XR China (Dual SIM), iPhone XS, iPhone XS Max, iPhone XS CDMA, iPhone XS China (Single SIM), iPhone XS Max CDMA, iPhone XS Max China (Dual SIM), iPhone 11, iPhone 11 Pro, iPhone 11 Pro Max
HTC: M10, Pixel, Pixel XL, U
Google: Pixel 2, Pixel 2 XL, Pixel 3, Pixel 3 XL, Pixel 3a, Pixel 3a XL, Pixel 4, Pixel 4 XL
Huawei: Mate 10 Pro, Mate 20 Pro, Mate 20 X, Mate 20 X 5G, P20 Pro, P30, P30 Pro, Huawei B525, Huawei B535, Huawei AI Cube
LG: G7 ThinQ, V30
OnePlus : Six, Six T, Seven, Seven Pro, Seven T, Seven T Pro Oppo: Find X, RX17 Pro
RIM: Krypton, KeyOne 2
Samsung : Galaxy S8, Galaxy S8+, Galaxy S9, Galaxy S9+, Galaxy S10, Galaxy S10+, Galaxy S10e, Galaxy S10 5G, Galaxy Note 8, Galaxy Note 9, Galaxy Note 10, Galaxy Note 10 5G
Sony : Xperia XZ, Xperia XZ Premium, Xperia XZ1, Xperia XZ1 Compact, Xperia XZ2, Xperia XZ3, Xperia XZ4 (PF43), Xperia 1, Xperia 10