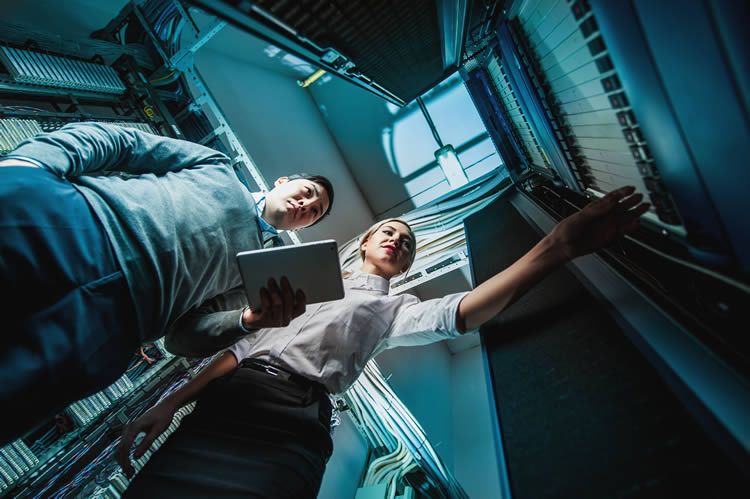 SSE Enterprise Telecoms is working with Three UK to update its backend infrastructure to pave the way for 5G and enhance 4G coverage.
The multi-million-pound, multi-phase initiative kicked off last month with SSE Enterprise Telecoms bringing fibre optic connections to Three's 20 core data centres. SSE operates a 13,700km private telecoms network and has 15 data centres across the UK. Under the new partnership, there are also plans to unbundle BT exchanges.
Improving infrastructure is important to any network, but especially Three, as it carries over a third of the UK's mobile internet traffic. It often touts its data-rich plans and last year won the Best Network for Data at the uSwitch mobile awards. In 2017, Three UK gained 900,000 new customers. Each of its 10 million customers uses an average of 6.8GB of mobile data each month – more than three times the national average. All this puts additional strain on the network and the introduction of 5G, expected in the UK from 2020, is set to see this increase further, hence the need to strengthen infrastructure now.
Meeting future demands
Three has already taken steps to densify its network and improve indoor coverage through small cells, VoWi-Fi (Voice over Wi-Fi), VoLTE (Voice over LTE) and low range 800MHz spectrum. The deal with SSE will connect these fronthaul technologies to the network.
Bryn Jones, Chief Technology Officer at Three UK, said: "We are putting our network on the best footing possible to meet the current and future demands of consumers. Our customers use up to 3.5 times more data than the rest of the UK, a demand which is only going to increase as we move towards a 5G world."
Three's 5G plans
Three's specific plans around 5G have not been outlined in detail. In the recent Ofcom spectrum auction, Three won just 20Mhz of 3.4GHz spectrum, costing £151,296,000.
This surprised some, given that Three only had 130MHz of spectrum prior to the auction (only 90MHz of which is immediately useable). It now holds 150Mhz, leaving it behind rivals such as o2, Vodafone and EE.
Before the auction, Three had called on Ofcom to implement a 30% cap on the amount of spectrum any network could hold, lowering the existing 37% cap that's currently in place. It argued that this was to ensure competitiveness but the courts disagreed and this decision was upheld by the Court of Appeal in February this year, allowing the auction to go ahead.
Following the auction, Three said: "5G technology is exciting for consumers and mobile operators and we are now in the process of planning how best to launch 5G services to the maximum benefit of our customers."
So this partnership with SSE Enterprise Telecoms is reassuring, as it suggests that while Three didn't spend big at the auction it's still investing heavily in its network.
Useful read : How fast is 5G?
Image: Shutterstock