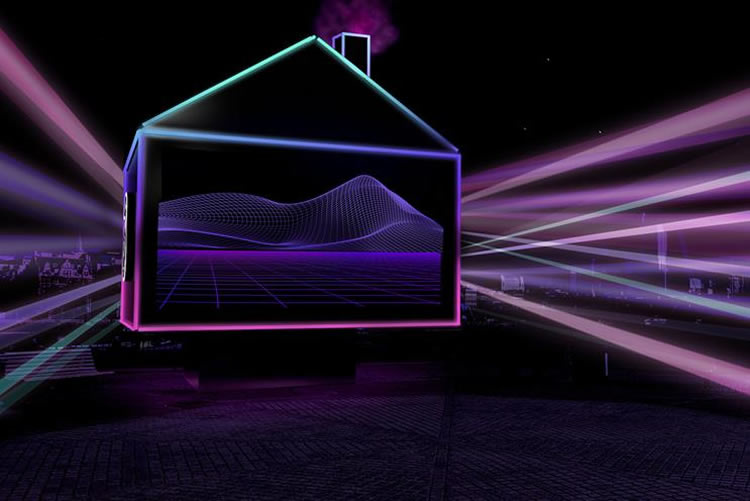 We talk a lot about what 5G can enable, but rather than just talking, Three is about to demonstrate it in the most spectacular way possible – with the world's first live holographic 5G advert.
The advert will show London singer and songwriter Raye performing in a "heightened and fast DJ scenario" designed to represent the superfast streaming you can do with 5G.
It also features viral internet gaming star Vikkstar battling buffering symbols, whilst football freestylers Liv Cooke and Andrew Henderson show off their fast footwork to signify the near limitless download speeds 5G can offer.
However, unlike a normal advert you won't be watching this on a flat screen. Rather, it will be a 3D image that can be viewed from every angle in a way that Three claims "has never been seen before."
A taste of what 5G can do
The advert is ostensibly for Three's new 5G broadband service and for showing off the potential of 5G in general, but - while it's not actually powered by 5G - it's a good example of the sorts of things 5G might make more commonplace, as the speed of 5G will potentially allow holograms to be projected and streamed, even by ordinary consumers.
Indeed, we're already seeing other examples of that potential. Vodafone for example has already demonstrated a holographic call over 5G, while EE has used holographic technology coupled with 5G to bring an 'AI stylist' to life. So eventually such things could be commonplace.
Three's advert is being created by volumetric and 3D capture studio, Dimension, using dozens of cameras to capture the footage from all angles so it can be viewed from any angle. It's directed by Chase Armitage, who is already renowned for capturing 'superhuman' movements like some of those shown off in the ad.
The advert will be displayed in London's Southbank, starting at 19:30 on Thursday September 26th, and then through to 22:00 that night and from 19:00 – 22:00 on the 27th and 28th. So if you want to see it you don't have long.
But if you can't make it don't worry, as with 5G we could start seeing such things far more often.