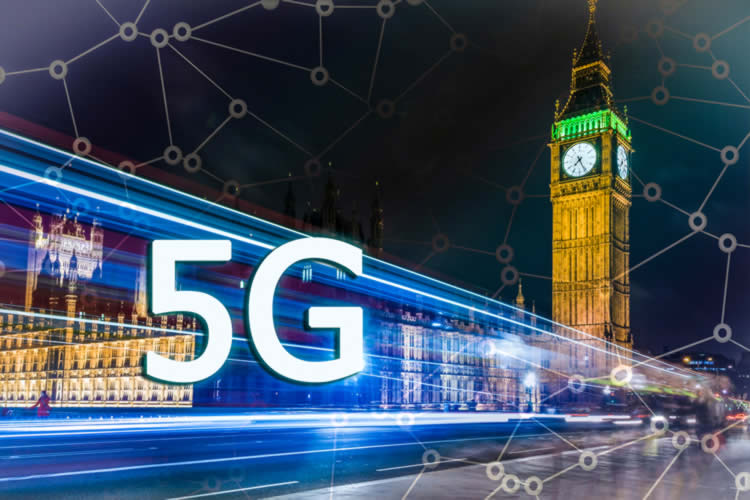 Three UK has published its first-half financial results, stressing its investment for the future and how it is rebuilding its business around 5G. No wonder Three is looking to 5G, it will need to increase capacity dramatically as its customers consume more data than any other British mainstream operator thanks to its aggressive pricing and all-you-can-eat offers.
In the first half of the year, usage grew by 10% per customer to reach 7.6Gb: according to Ofcom's Connected Nation report for 2017, the average use of data per person was 1.9Gb and data usage only grew 7% during the whole of 2017. The regulator has predicted that UK customers will be consuming 90GB on average every month by 2025. On Three's current form, that means it will need to increase network capacity 20-fold.
In addition, Three is attracting and keeping more subscribers: its customer base increased 6% to 10.1 million in the first half of the year, while its churn rate fell to an all-time low of 1% – a drop of 9%.
5G trials and prep
Three is readying itself for 5G rollout with trials later with year in partnership with Huawei and disclosed that it has invested £125 million in the first half building upgrading its network and associated IT systems. It spent an additional £151.3 million at the 5G spectrum auction earlier this year. From the auction, where it secured 20MHz, and its acquisition of UK Broadband Limited in May 2017, Three holds 144MHz of spectrum to use for 5G, which it claims is more than any of its competitors.
In July, the operator made another strategic move to ready itself for 5G, partnering with SSE Enterprise Telecoms to unbundle 177 of BT's local exchanges to provide fibre backhaul to its wireless infrastructure. The work will take about two years to complete, which is when commercial rollouts of 5G are expected to start, leaving Three perfectly positioned to take advantage of the new technology.
Dave Dyson, Chief Executive Officer, Three UK, stated, "Over the course of 2018, we will accelerate the rollout of our 5G network and the opportunity this brings to both our existing and prospective base of customers and partners. All the key components that are needed for a successful 5G service have been procured over the last few years and I am excited by the prospect of trialling 5G soon, working together with our new IT and Core network infrastructure".
Useful read: What is 5G?