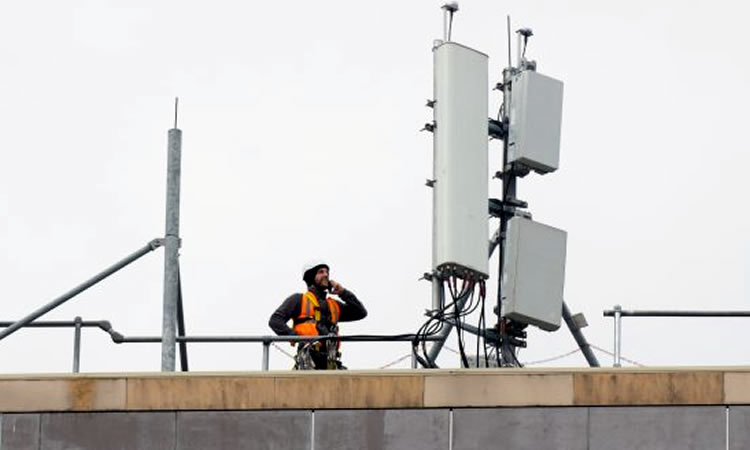 The ability to get hyperfast 5G internet connections from Vodafone has opened up in 12 new areas in the UK this month. 5G networks are now available across the UK from South Wales to Gloucestershire, Somerset to Worcestershire. In three of these areas Vodafone is the only operator offering a 5G service at all, while they are well ahead of the competition in terms of coverage in the others.
According to the operator's 5G coverage tracker, Vodafone is truly breaking ground with 5G coverage in Keynsham in Somerset, as well as Dursley and Thornbury in Gloucestershire. There are no other operators offering 5G services in these areas.
In three of the other locations Vodafone's only competition is EE, but Vodafone's offering is much stronger. In Llantwit Major in South Wales Vodafone's 5G availability is good both inside and out, whereas EE only offers 5G outside. The same is true in Lydney in Gloucestershire, whereas in Redditch in Worcestershire EE also offers 5G inside as well as outside. In all these areas there is no 5G offering currently available from Three or O2.
The remaining six areas still show that Vodafone is providing a rival-beating 5G network compared to the other operators. As we previously reported Vodafone has made a strong commitment to 5G in Wigan, Golborne, Watford and Rickmansworth. The coverage in South Lackenby in Middlesborough also shows Vodafone is comprehensively beating O2 and EE's patchy 5G offering.
In Coventry there is stiffer competition for Vodafone from EE and Three, but there is still a stronger availability for 5G indoors from Vodafone.
5G Coverage Checker
Find out which networks have launched 5G in your area, or when it is coming to your area.
It's great to see such a strong early offering from Vodafone across the country, and with Vodafone retiring its 3G network in 2023 this will leave a lot more room for further expansion of 4G and 5G coverage, including increasing limited 5G offerings for rural areas and allowing for greater provision of indoor 5G.
Of course, the other operators are looking to improve their 5G coverage as rapidly as possible as the market increases, so the situation may change soon. However, for now, if you live in any of these areas below, Vodafone may be the operator to choose for your 5G needs:
Vodafone new coverage areas

Coventry

Dursley

Golborne

Keynsham

Llantwit Major

Lydney

Redditch

Rickmansworth

South Lackenby

Thornbury

Watford

Wigan