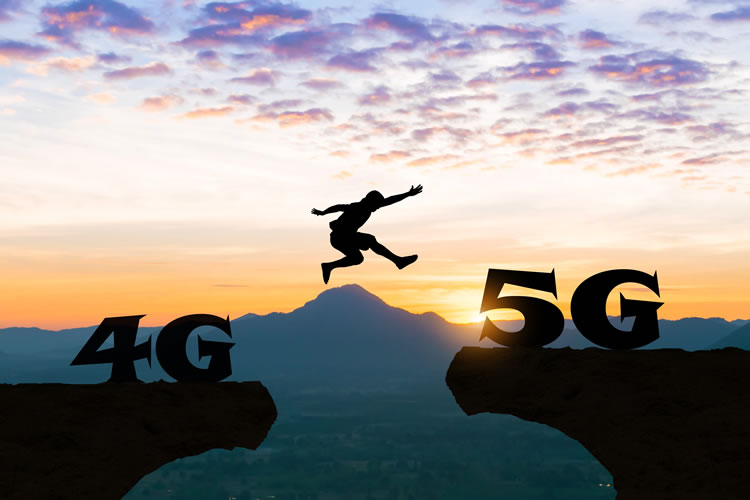 One of the most remote corners of the UK will be among the first places to get Vodafone's 5G service when it goes live on July 3.
Vodafone announced that the Isles of Scilly will be included in its initial launch on Wednesday next week. The Isles of Scilly are an archipelago located 45 miles off the southwestern coast of Cornwall and home to about 2,300 inhabitants. Vodafone launched 4G in 2016 on the island of St. Mary's as part of its rural rollout. Earlier this year, the operator showed 5G working in the island's main town, Hugh Town, as well as two kilometres away at the local football pitch from the island's only mast.
Vodafone believes 5G will benefit the community on the Isles of Scilly in multiple ways.
One of the isle's important industries is tourism. 5G's faster speeds and low latency could be a boost for the industry, by enabling local businesses to show high-definition videos and 3D images of island attractions to a global audience.
The new network will also help schools and the health centre to have access to vital online services that are typically only available on the UK mainland.
Supporting world's smallest football league
Vodafone also announced a two-year 5G sponsorship with St. Mary's Association Football Club, which manages the Isles of Scilly's football league. It's the world's smallest football league with just two teams that are usually able to field 11 players on each side, but not always.
"World's smallest" won't be the league's only claim to fame as it will soon be the world's first 5G connected league and the first to use crowdsourced fan assisted referee (FAR) system later this year. Vodafone will stream next season's games over 5G, starting in October, and connect supporters so that they can weigh in on key referee decisions during the match from their mobile phones.

Chairman of the Isles of Scilly Football League Anthony 'Gibbo' Gibbons said: "This is a big deal not just for the league, but for everyone. We are delighted that this long-term partnership respects the heritage of the league yet brings it into the 21st century. The teams are buzzing over their new kits and are looking forward to playing in front of bigger crowds online. Above all, the improved communications will hopefully help stem the flow of young people leaving the island permanently and attract more visitors."
Counting the days to 5G launch
Vodafone will launch commercial 5G services in seven UK cities, as well as the Isles of Scilly, on July 3. The first cities are Birmingham, Bristol, Cardiff, Glasgow, Manchester, Liverpool and London. The operator will add 12 more cities later this year as well as offer 5G roaming this summer.