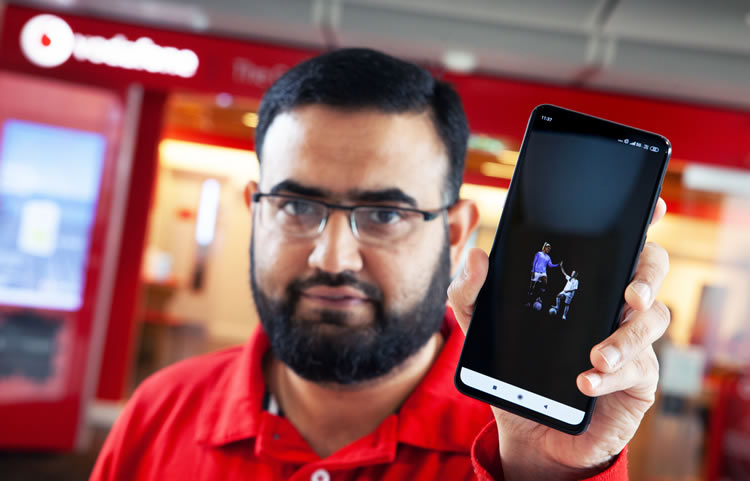 It's a big day for Vodafone 5G news, as the company has made a number of announcements, headlined by the fact that it will launch 5G in Birmingham, Bristol, Cardiff, Glasgow, Manchester, Liverpool and London on July 3rd, for both consumers and businesses.
It's the first UK network to give a date for when it will switch on 5G services – though that doesn't necessarily mean it will be the first network to launch 5G, as we're also expecting 5G from EE imminently.
What Vodafone will probably be the first for though is offering 5G roaming, as the company has also said that in a worldwide first it will let customers roam using 5G in Italy, Germany and Spain from this summer.
Reassuringly, Vodafone has also said that 5G services will be priced the same as 4G, so you won't have to pay any extra – though early 5G phones are likely to be among the priciest around. Speaking of which, you'll be able to buy a 5G handset from Vodafone from next week at the time of writing. Vodafone initially plans to offer the following:
The Xiaomi Mi Mix 3 5G smartphone, initially available exclusively from Vodafone from May 23rd, 2019
The Samsung S10 5G and Huawei Mate 20 X (5G), available for pre-order later this month
The Huawei Mate X and an exclusive 5G home router, called the 5G Gigacube, launching this summer
Vodafone UK CEO Nick Jeffery said: "we can today announce the largest launch of 5G in the UK and be the first to announce 5G roaming. It means that UK businesses can lead the world in adopting 5G to boost productivity and attract investment. It means consumers can get the fastest mobile speeds ever, and it means that our public sector will be able to adopt new services to improve healthcare, social services and housing."
More coverage coming soon
But that's just the beginning, as we already know that later in 2019, Vodafone 5G will be coming to the following locations:
Birkenhead
Blackpool
Bournemouth
Guildford
Newbury
Portsmouth
Plymouth
Reading
Southampton
Stoke-on-Trent
Warrington
Wolverhampton
In smaller 5G news, Vodafone has also just announced that it is planning a major new 5G facility at the Ricoh Arena (home of Wasps rugby and netball clubs).
This will apparently allow for "the best-connected sporting seats in the country", with the venue and its 5G tech also set to be open to businesses and start-ups.