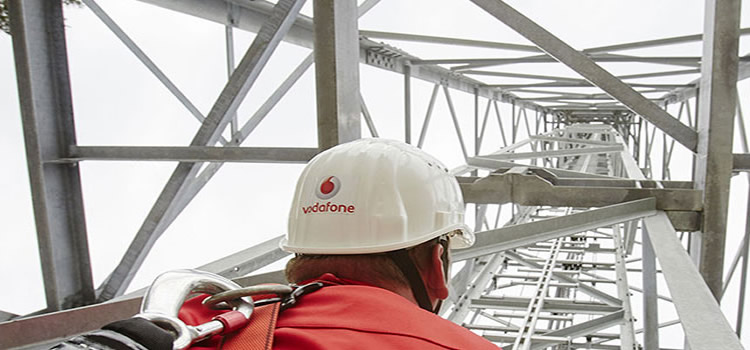 Mobile network operator Vodafone has begun installing the core technologies that will go on to power 5G right here in the UK.
While Massive MIMO technology is already live commercially in China and Japan, Vodafone claims to be the first European network to deploy it.
Massive MIMO will be the foundational technology for 5G networks going forward. Its base stations are formed of 64 transmit and 64 receive streams, whereas a current antenna has just two elements. This reflects the fact that much more data can be sent and received simultaneously in a 5G environment.
It will also be more responsive to devices transmitting in higher frequency bands, which will improve coverage - particularly indoors.
Massive MIMO also utilises beamforming technology, which enables the targeted and efficiently apportioned use of spectrum rather than the current situation where a single pool of spectrum is shared by all users in an area.
Kye Prigg, Vodafone UK's head of mobile networks commented: "This is huge. Massive MIMO is what 5G is going to be all about. This is [one of] the building blocks of 5G. This brings you massive amounts of sensitivity because you've got all these receivers but it also brings you very powerful beam forming."
Vodafone is upgrading nine sites this week with beamforming technology, including two cell towers in Newbury where it is headquartered. The number of sites will reach 30 over the coming months, with Vodafone said to be targeting hotspots where there are often lots of customers within a small area. Expect cities, festivals and sports events to get priority here.
A number of smartphone handsets can already take advantage of Massive MIMO technology, including the likes of the iPhone 6 and 7 and the Samsung Galaxy S7 and S8.
In a separate but related announcement, it's also been revealed that Vodafone is working with Ericsson to evolve its 4G networks in London and southern England, as well as testing new 5G technologies and scenarios. The two companies will be using the likes of Massive MIMO and Carrier Aggregation to improve network capacity and performance in the region.
Image credit: Vodafone