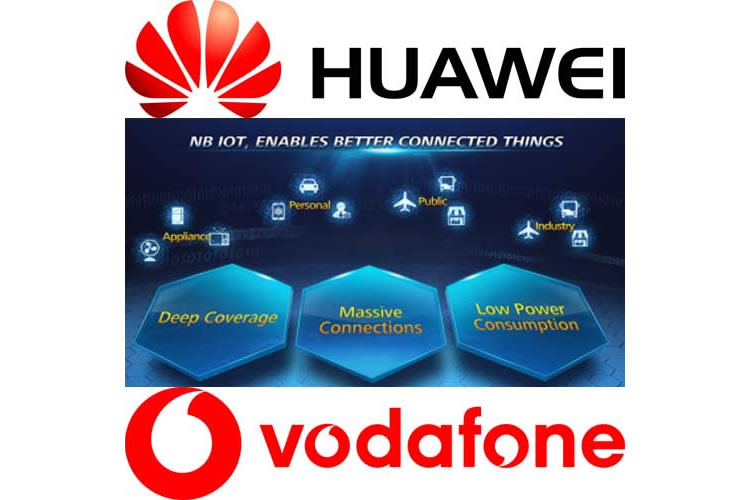 UK mobile network Vodafone has completed the first ever standardised Narrowband Internet of Things (NB-IoT) test on a live commercial network, marking an important step towards a completely connected future.
With the help of engineers from Huawei, Vodafone completed this first NB-IoT connection on 19 September 2016 using a live 4G base station. It will stand as an essential step ahead of the commercial rollout of NB-IoT some time in early 2017.
Finalised as a global standard by 3GPP in June 2016, NB-IoT is a low power wide area (LPWA) network technology that bridges the gap between mobile networks like 3G and LTE and short-range wireless networks like Bluetooth and Wi-Fi. It is intended to enable millions of low-power static devices to communicate with one another - which essentially describes the Internet of Things.
Narrowband IoT?
NB-IoT operates in licensed spectrum, and benefits from the same levels of security as 4G, so it's ready for commercial application in way that rival LPWA standards simply aren't. Sure enough, more than 20 of the world's leading mobile networks have signed up to support the NB-IoT standard, which means that it's ready to be made available to 90 percent of the world's IoT market.
Thanks to all of these factors, NB-IoT is in pole position to form a framework for the Internet of Things from next year onwards.
Matt Beal, Vodafone's Group Director of Technology Architecture & Strategy, said: "This first successful trial of NB-IoT on a live commercial network is a significant technology milestone on the path towards a world with billions of devices connected at extremely low cost with minimal power requirements to mobile networks. NB-IoT has strong support as the industrial LPWA technology to support our enterprise customers. This successful trial demonstrates Vodafone's commitment and ability to bring this technology to market early in 2017."
Useful guide : What is Narrowband IoT?