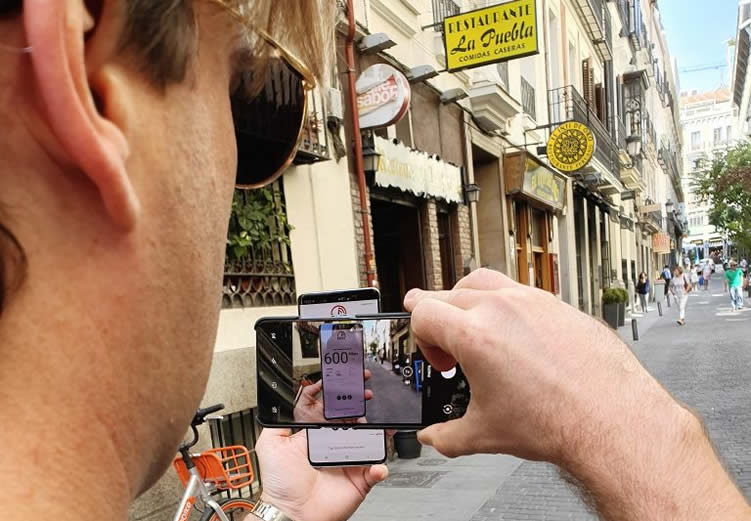 Vodafone is the first mobile operator to offer 5G roaming services outside the UK. Last month, the operator sent four UK journalists to Madrid to put its Spanish 5G network to the test while roaming, and results showed impressive download speeds.
Using Samsung 5G phones – specifically, the Galaxy S10 5G and the Galaxy Note 10+ 5G – the team of network testers sampled 5G speeds in various locations across Madrid. They went to multiple tourist spots in the city, including Plaza de las Cortes, Plaza de Callao and Puerta del Sol, where the download speed tests hit 450 Mbps, 670 Mbps and 490 Mbps, respectively.
The top download speed reached in the city was 700 Mbps.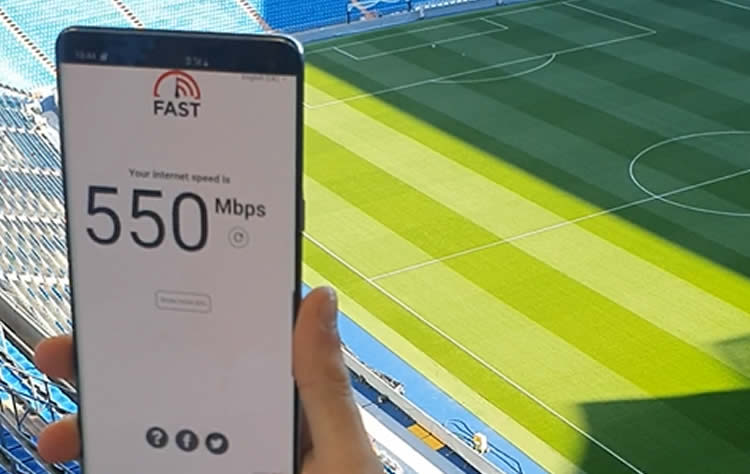 In the Santiago Bernabéu stadium (see above), home to Real Madrid football club, download speeds reached 550 Mbps.
Vodafone noted that the 5G coverage in Madrid city centre extended beyond the tourist hotspots that were visited.
It's also worth noting that these are top speeds clocked on an uncongested network. Average 5G speeds are expected to be closer to 150-200 Mbps, according to Vodafone.
But whether it's peak speed or average, 5G downloads times will be faster than what users typically experience on 4G. In Spain, for example, the 4G download speed experience on Vodafone's network is 22.9 Mbps, according to network tests conducted by OpenSignal in July.
5G Roaming in Europe
Launched in July, Vodafone 5G services are available in 62 towns and cities in the UK, Italy, Spain and Germany. The operator has so far distinguished its 5G services by being the first to offer roaming in three European countries. The operator offers 5G roaming for no extra charge on its 5G plans as well as unlimited data. Vodafone also includes access cloud gaming platform Hatch in its 5G platforms.
To find out where 5G coverage is currently available, see our coverage guide.