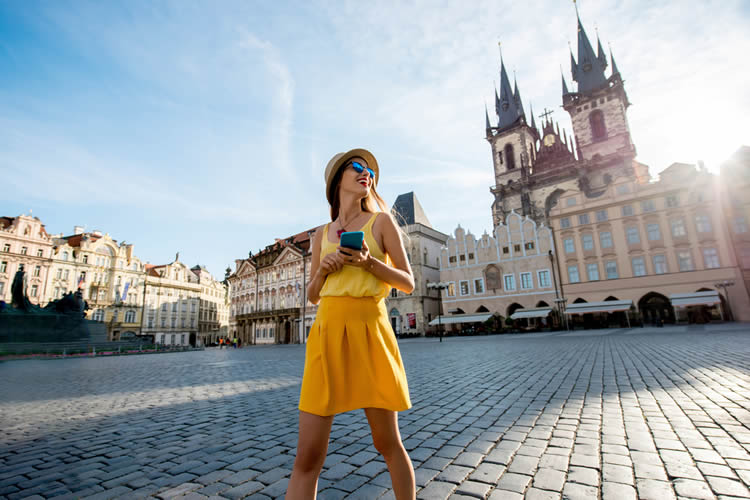 Vodafone has just announced that its 5G service is now available in more places than any other network, but it's not just talking about the UK, as Vodafone 5G is accessible in 55 towns and cities across four countries in all - Germany, Italy, Spain and the UK.
In Italy, you can access 5G in Milan, Rome, Turin, Naples and Bologna. Heading to Spain? Vodafone 5G can be found in Madrid, Barcelona, Valencia, Seville, Malaga, Zaragoza, Pamplona, Bilbao, La Coruña, Vigo, Vitoria, San Sebastián, Gijón, Logroño and Santander.
Vodafone doesn't appear to have published a full list for Germany, but we know initial locations include Cologne, Dusseldorf, Hamburg, Dortmund and Munich, with Berlin and Frankfurt set to get access at some point in August.
That's in addition to at least 15 places in the UK, but make sure to head to our Vodafone 5G page for an up to date guide to the network's coverage.
Vodafone UK Chief Executive Officer Nick Jeffery said: "We have accelerated the availability of 5G roaming just as schools break up for the summer holiday. With 5G in more places than with any other network, our customers can keep in touch with loved ones at home, colleagues in the office or with their business customers while they're travelling abroad."
Not only is Vodafone 5G available in more places than rival networks – helped by the fact that it's the only UK network to currently offer 5G roaming – but it also offers 5G at no extra cost, even when roaming.
Entertainment everywhere
And you can get even more out of those superfast speeds on your summer holidays thanks to an inclusive entertainment package, with customers getting access to a choice of Spotify Premium, Amazon Prime Video, Sky Sports Mobile TV or a NOW TV Entertainment Pass on select plans.
You will of course need a 5G phone, but Vodafone already offers the Samsung Galaxy S10 5G and Xiaomi Mi Mix 3 5G, with more to come.
Of course, as impressive as all this is, Vodafone's rivals are making promising progress too. O2 has laid out plans to bring 5G to 50 UK towns and cities by summer 2020, Three is about to launch what it claims is the UK's only 'true' 5G network, and EE has a head start on rivals, as it was first to launch 5G.