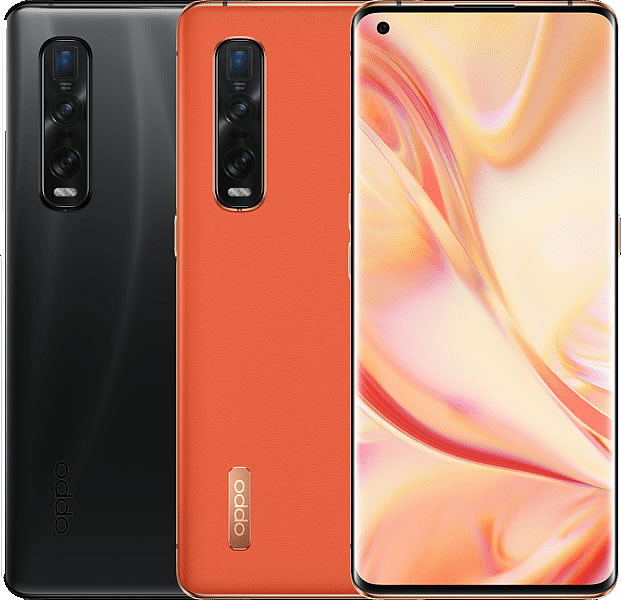 | Pros | Cons |
| --- | --- |
| Incredible screen | No wireless charging |
| Very powerful | Cameras aren't class-leading |
| Great design | Big camera block |
Verdict
The Oppo Find X2 Pro 5G is a phone that has it all – well, almost. The lack of wireless charging is frustrating and it's not quite the best camera phone around, but in just about every other area it matches or beats other phones at every price point.
Full Review

Specifications

Specs
Full Review
The Oppo Find X2 Pro 5G is arguably the first true, no-compromise flagship that Oppo has brought to the UK. We're talking the sort of phone that can compete with the Samsung Galaxy S20 and iPhone 11 in every sense except perhaps name recognition.
It has a big, sharp screen, tons of power, a great design, a big battery, water resistance, high spec cameras, and more. On paper then it ticks every box, but as such it's also expensive – no more so than rivals, but enough to give you pause, given it's not built by Samsung or Apple.
So does the Oppo Find X2 Pro 5G live up to its specs and its price tag? Or are you better off either spending less or opting for a bigger name? Read on to find out.
Compare Oppo Find X2 Pro 5G deals
Screen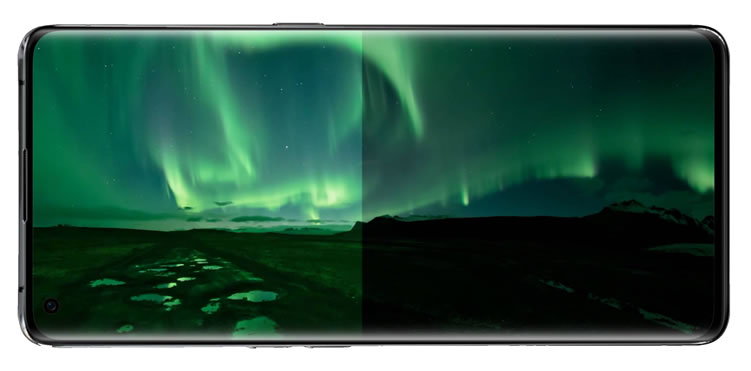 The Oppo Find X2 Pro 5G has a 6.7-inch 1440 x 3168 curved AMOLED screen with 513 pixels per inch, HDR10+, a 120Hz refresh rate, and a maximum overall brightness of 800 nits.
So it's very big, it's very sharp, it uses AMOLED tech rather than inferior LCD, it makes the most of HDR content, and with that refresh rate it can match just about any other phone for smoothness. Most phones have just a 60Hz refresh rate, while the likes of the Google Pixel 4 up it to 90Hz and the OnePlus 8 Pro to 120Hz, but very few go any higher.
Similarly, it has a high 240Hz touch sampling rate, which coupled with its sheer power – more on which below – makes for a silky smooth experience.
That maximum brightness is competitively high too, so there's really nothing that the Oppo Find X2 Pro's display doesn't excel at.
Design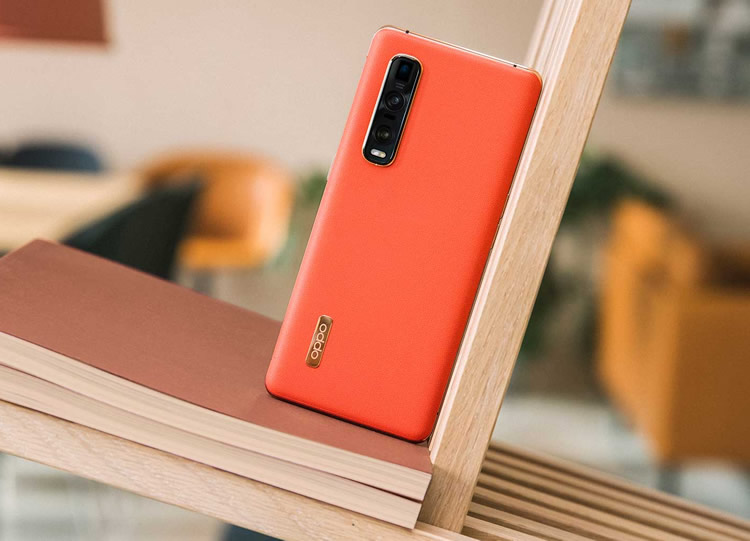 The Oppo Find X2 Pro 5G doesn't just have a great screen, it also has a great design, but the screen helps with that, as there's a 93.1% screen-to-body ratio – meaning the display takes up almost the whole front of the phone. So there's hardly any bezel, and being curved the screen looks thoroughly premium.
The back also impresses, as you can get the Oppo Find X2 Pro 5G in a choice of a ceramic finish (in black) or a microfibre vegan leather finish (in orange). Both are premium and unusual options that help the phone stand out from the crowd.
The Oppo Find X2 Pro 5G also has a metal frame and it's IP68 certified – meaning it's just as waterproof as any other mainstream flagship.
Really the only element of the design that's a slight disappointment is the rear camera, as this sticks out quite a long way, but it's a minor complaint.
Power
There's nothing to complain about when it comes to the Oppo Find X2 Pro 5G's power, as the phone has a top-end Snapdragon 865 chipset (which is the best chipset available to Android phones at the time of writing) and 12GB of RAM.
As such you can expect super smooth performance whatever you use the phone for – and that's further aided by the high refresh and touch sampling rates.
Of course, this is also a 5G phone, so its mobile data is just as fast as its graphics performance.
The Oppo Find X2 Pro is no more powerful than the likes of the OnePlus 8 Pro and Samsung Galaxy S20 Ultra, but it has them matched.
Camera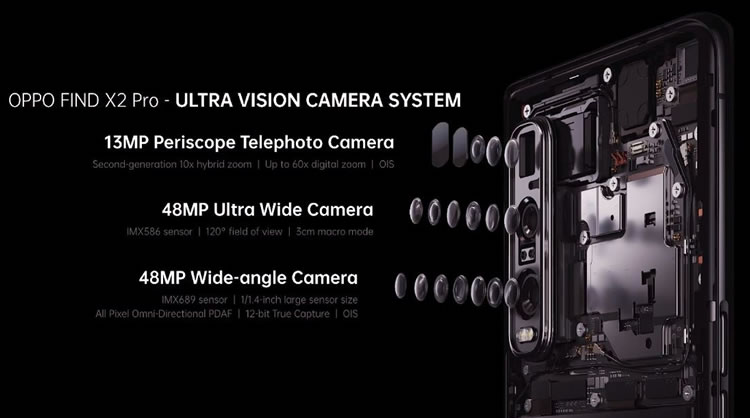 The Oppo Find X2 Pro 5G has a triple-lens rear camera with a 48MP f/1.7 main sensor, a 48MP f/2.2 ultra-wide one, and a 13MP f/3.0 periscope zoom lens, capable of 5x optical zoom or 10x hybrid zoom.
It's a highly capable and versatile setup, aided by the likes of optical image stabilisation, to keep shots steady and in focus.
The results are usually strong whichever lens you use, though its night shots don't quite rival the best we've seen.
It lacks the numbers – both in terms of number of lenses and number of megapixels – of some of its rivals, like the quad-lens Samsung Galaxy S20 Ultra with its 108MP main snapper, but it has the three most important lens types covered, and more megapixels doesn't necessarily make a camera better.
As it is, this is a top choice, as well as being good for video, with 4K footage at up to 60fps supported. There's also a 32MP selfie camera, which can take well above average photos of your face.
Features
Being a premium phone the Oppo Find X2 Pro 5G has some premium features, such as an in-screen fingerprint scanner and dual stereo speakers, the latter of which coupled with its brilliant screen make it a great media device.
The Oppo Find X2 Pro 5G also runs Android 10 (the latest version of the OS at the time of writing) and while that's overlaid with the company's ColorOS 7.1, this is one of the less intrusive changes to the stock Android interface.
Indeed, Oppo hasn't strayed far from stock Android here, ensuring the interface is slick and intuitive to use.
Battery life, memory, and connectivity
There's a sizeable 4,260mAh battery in the Oppo Find X2 Pro 5G. That's an above average size but not quite a rival for some phones, which at the top end are packing 4,500mAh or even 5,000mAh juice packs.
Regardless, battery life is solid. It will in most cases comfortably last a day, even if you're making full use of that big 120Hz screen. To get it to last much longer than that you'll likely need to lower the refresh rate, which isn't ideal, but its life is at least average with all systems going. And when it comes time to charge you can do so incredibly fast, thanks to 65W fast charging, which can get from zero to 100% in just 38 minutes.
Surprisingly though there's no wireless charging here. That's pretty much a standard feature now on high-end handsets, so its omission is notable.
Memory comes in at a meaty 512GB, but it's a good thing too as there's no microSD card slot. With that much internal storage that really shouldn't be an issue though.
Connectivity options meanwhile include 5G, Bluetooth 5.1, and NFC.
Compare Oppo Find X2 Pro 5G deals
Verdict
The Oppo Find X2 Pro 5G is a near perfect smartphone from a brand that people should really start paying attention to.
While there are some small faults – a lack of wireless charging, a camera that's not quite class-leading – they really are minor, especially when everything else about this phone is so good.
It's priced at a level where it truly is going up against the likes of the iPhone 11 Pro and Samsung Galaxy S20 Plus, and that might hold it back, since while it's as good as those phones it doesn't have the name recognition. But if you're prepared to take a chance on a smaller brand you won't regret it with this handset.
Specifications
Dimensions (mm): 165.2 x 74.4 x 8.8
Weight (g): 217
Battery capacity (mAh): 4260
Colours: Black (ceramic), Orange (vegan leather)
Screen size (inches): 6.7
Resolution: 1440 x 3168
Pixels per inch (PPI): 513
Processor: Octa-core
Processor make: Snapdragon 865
RAM: 12GB
Internal storage: 512GB
Expandable storage up to: N/A
Camera: 48MP, 13MP and 48MP (32MP front-facing)
Operating System: Android 10