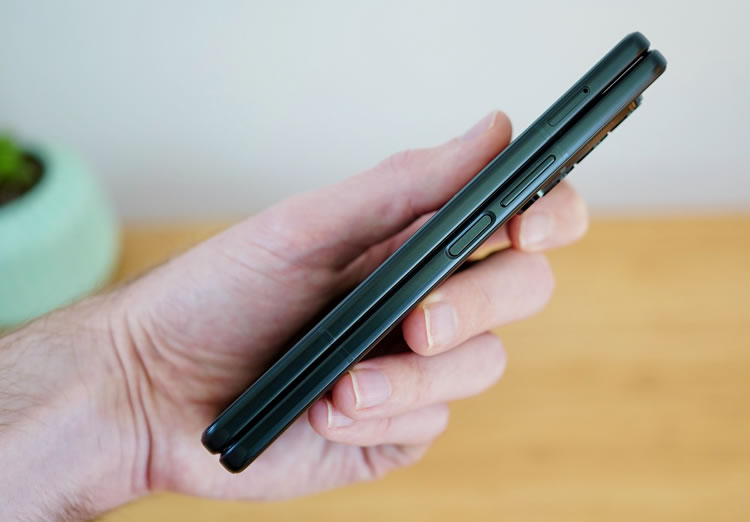 | Pros | Cons |
| --- | --- |
| Water-resistant | Very expensive |
| Works with the S Pen | Small battery |
| Great screens | Cameras aren't the best |
Verdict
The Samsung Galaxy Z Fold 3 is a foldable phone that finally feels polished and ready for the masses. It still has an off-putting price, but if you can stomach that there's little to dislike here.
Full Review

Specifications

Specs
Full Review
In the world of foldable phones there's really only one company that matters at the moment – Samsung. While others have dabbled, with the likes of the Motorola Razr 5G and the Huawei Mate XS having launched, only Samsung seems committed to the form, and only Samsung has recently released notable foldables.
The Samsung Galaxy Z Fold 3 is one of its most recent and most notable, being the company's flagship foldable phone for 2021.
From its S Pen support to its more durable design and beyond, it's certainly an improvement on the Samsung Galaxy Z Fold 2, but is it enough of an upgrade? And is it a phone you should buy?
Screen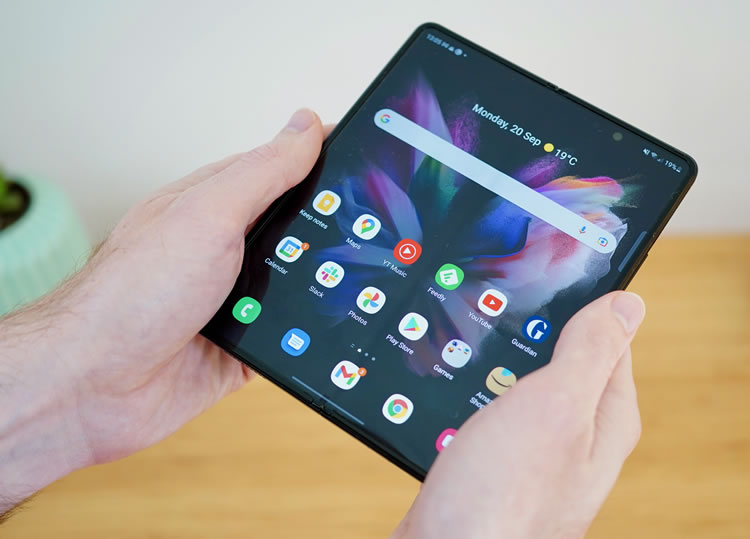 The Samsung Galaxy Z Fold 3 more than most phones is all about its screen – or screens, rather. It has a 7.6-inch 1768 x 2208 foldable main screen. This is an AMOLED display with a smooth 120Hz refresh rate, HDR10+ support, a very high peak brightness of 1,200 nits, and a respectable 374 pixels per inch.
It's a flagship display in other words, one which could comfortably compete with the best rival screens even without its size and foldable nature.
Fold this display shut though and you'll still have access to a 6.2-inch 832 x 2268 secondary screen. This uses AMOLED too, so it looks great, and impressively it also has a 120Hz refresh rate. So even when you're using the Galaxy Z Fold 3 in its folded down form, you can still interact with it via a great display.
This secondary screen is a bit narrower than you might be used to coming from other phones, thanks to its 25:9 aspect ratio – which makes the Sony Xperia 1 III look wide in comparison – but most of the time that shouldn't be a problem. The main display meanwhile does have a noticeable crease where it folds, but that should quickly fade into the background once you start using it.
Design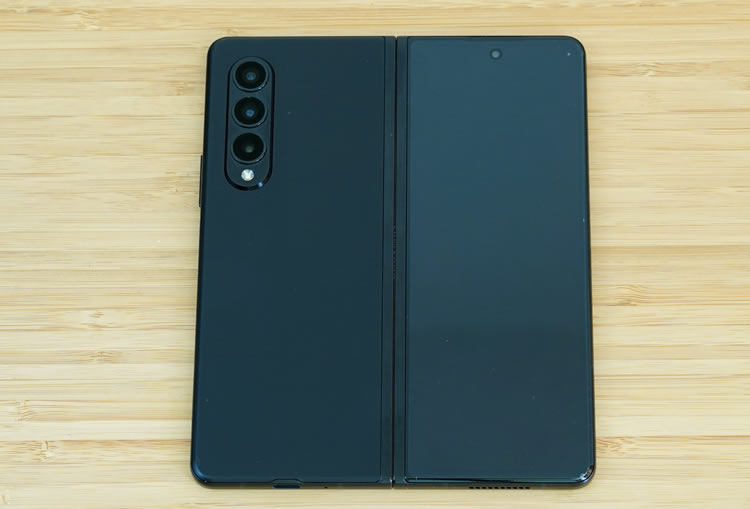 The Samsung Galaxy Z Fold 3 doesn't look substantially different to the Z Fold 2, but that's okay, because that phone already looked ahead of its time. This is a stylish, futuristic handset that's sure to turn heads and catch eyes.
Other than the crease in the main screen, the previous model had two real issues with its design – the thickness and the durability, and one of those has been addressed here.
While the Samsung Galaxy Z Fold 3 is unavoidably quite chunky in its folded form, it's much better equipped for the harsh realities of everyday life than the Galaxy Z Fold 2 was. This time you get water resistance for a start, and it's also significantly stronger, so you can be more confident that your expensive purchase will actually survive until you're ready to upgrade.
Power
This aspect of the Samsung Galaxy Z Fold 3 is more conventional than some other parts of the phone, but that's not to say it's bad. In fact, the Snapdragon 888 chipset powering this thing is found in the majority of 2021's top Android phones, including the likes of the Oppo Find X3 Pro and the OnePlus 9 Pro.
So coupled with 12GB of RAM there's no shortage of power here. The Samsung Galaxy Z Fold 3 should be able to speed through any task you can throw at it, which is great news, because with its big screen you might be inclined to use it like a laptop for more demanding tasks than a typical smartphone.
Camera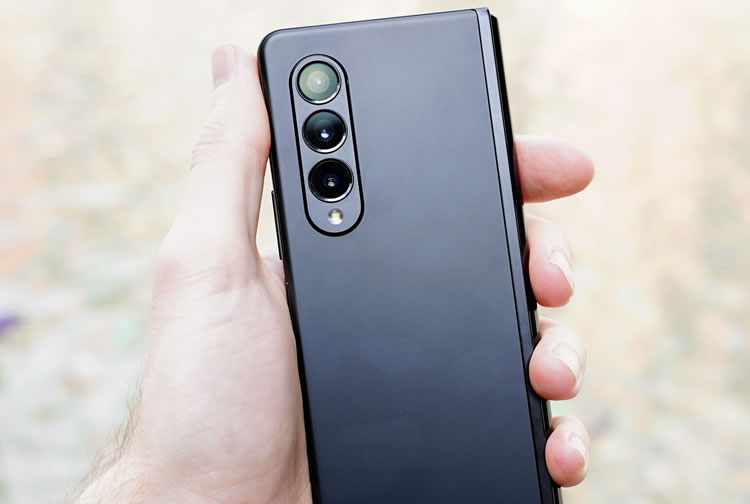 The Samsung Galaxy Z Fold 3 has five cameras, which is at least one more than most phones do. There are three on the back – a 12MP main, a 12MP ultra-wide, and a 12MP telephoto (with 2x optical zoom), then you also get 4MP under-display camera on the main screen, and a 10MP selfie camera on the secondary screen.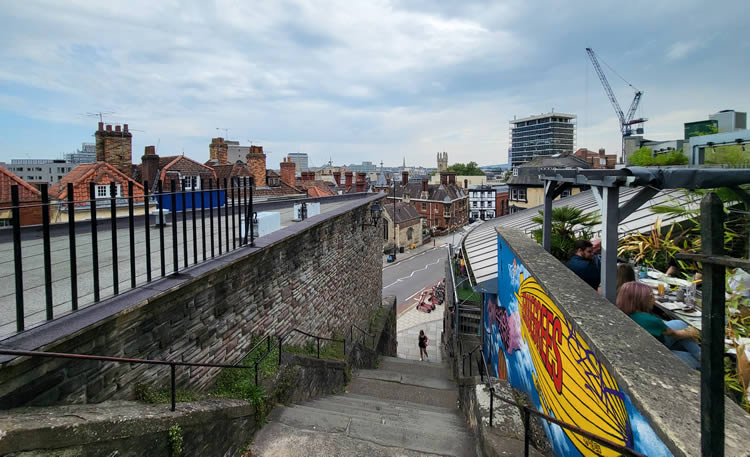 While that's a lot of lenses, the actual quality here isn't a match for the best phones. 2x optical zoom is disappointingly limited when the Samsung Galaxy S21 Ultra can manage 10x, the megapixel counts are fairly low, and the setup is generally quite similar to the Galaxy Z Fold 2's. So there haven't been many changes or upgrades here.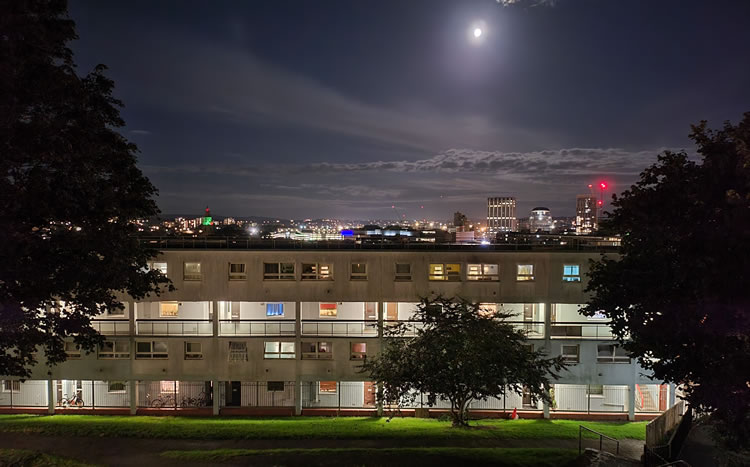 That said, the main cameras perform admirably, just not exceptionally, and one thing that is new is the 4MP under-display snapper. This isn't great – photos are of underwhelming quality, and the camera is slightly visible under the screen. But it's a nice idea, and something that early adopters will love checking out.
Features
The main feature worth highlighting here is the Galaxy Z Fold 3's support for Samsung's S Pen stylus. This is the first of Samsung's foldable phones to support the S Pen, and it's a great addition – the big screen is perfect for handwriting and sketching on, and the S Pen enables that. The only downside is that there's no slot for the stylus like you'll find on the Samsung Galaxy Note range.
Beyond that, the Samsung Galaxy Z Fold 3 also has a side-mounted fingerprint scanner, so this is that rare expensive Samsung phone that doesn't have an in-screen one. Whether that's good or bad will depend on your preference.
You also get stereo speakers, and Samsung's take on Android 11. As this is a premium phone you can expect it to be supported with software updates for a while too.
Battery life, memory, and connectivity
The Samsung Galaxy Z Fold 3 has a 4,400mAh battery, which would be a middling size for a conventional smartphone, and is rather small for a large foldable like this.
Despite that, life isn't a disaster, but nor is it great. Careful users should get a day of life without much trouble, but heavy users will struggle. It's worth noting also that there's no charger in the box, so you'll have to rely on one that you already have or buy a new one. Charging speeds aren't brilliant either, at 25W wired or 11W wireless.
There's a choice of 256GB or 512GB of storage, which are decent amounts, and we'd wager most users will be fine with the smaller of those, though note that there's no microSD card slot.
Connectivity options include 5G, Bluetooth 5.2, and NFC.
Verdict
The Samsung Galaxy Z Fold 3 is a fantastic foldable phone, which thanks to its more durable build and S Pen support makes it a great purchase for anyone who wants a versatile device.
With plenty of power too, plus a pair of great screens and a stylish design, there's not much to dislike about this phone except the price, which will be a major stumbling block for many. Battery life could be better too, and the cameras are good but not great, but overall this is the best foldable phone we've seen so far.
Specifications
Camera: 12MP, 12MP and 12MP (4MP front-facing, 10MP cover camera)
Operating System: Android 11
Internal storage: 256GB/512GB
Expandable storage up to: None
Processor make: Qualcomm Snapdragon 888
Processor: Octa-core
RAM: 12GB
Pixels per inch (PPI): 374 (main display)
Screen size (inches): 7.6 / 6.2
Resolution: 1768 x 2208 / 832 x 2268
Battery capacity (mAh): 4,400
Colours: Phantom Black, Phantom Silver, Phantom Green
Dimensions (mm): Folded: 158.2 x 67.1 x 14.4-16 / Unfolded: 158.2 x 128.1 x 6.4
Weight (g): 271