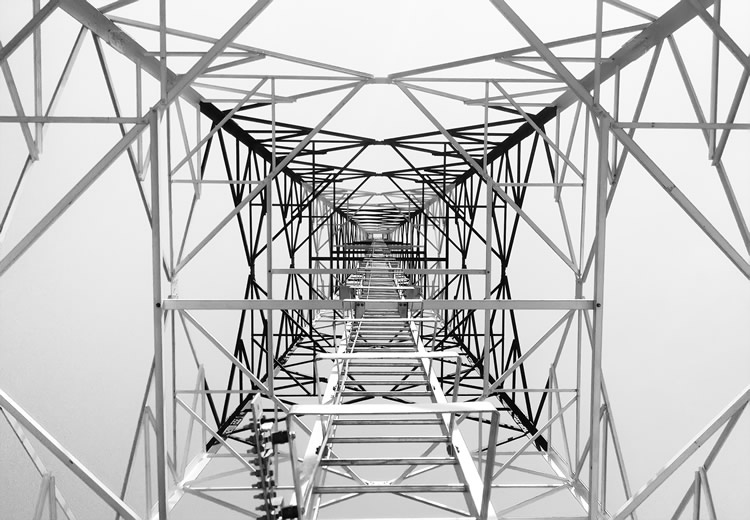 Updated: 24/10/2018
LTE Broadcast enables the same content to be simultaneously sent to a large number of users, resulting in more efficient use of network resources. It can be used by operators as well as content providers to address the demands placed on networks by the huge upswing in mobile video consumption, although only a handful of commercial services are currently live globally.
What is it?
LTE Broadcast, also known as LTE multicast, is enabled by 3GPP's evolved Multimedia Broadcast Multicast Service (eMBMS) standard, the global standard for video broadcast on mobile networks. It is referred to in some quarters as LTE-B but we prefer to use the full name to avoid confusion with the LTE-B iteration of LTE-Advanced.
Broadcast or multicast translates as 'one-to-many', as opposed to unicast which transmits to a single user.
Mobile broadcasting isn't a new concept, the DVB-h standard was adopted in 2004 and MediaFLO in 2007. However, both failed as they were not 3G-compatible and had to be supported by a completely new infrastructure. Furthermore, they used spectrum that was not used for mobile networks and the devices then available on the market weren't able to deliver a high quality viewing experience for any length of time.
The eMBMS standard was introduced in 3GPP's Release 9, which was frozen in 2010, with improvements in subsequent releases. Standards for LTE Further evolved Multimedia Broadcast Multicast Service (FeMBMS) were specified in Release 14 in 2017, outlining the options for broadcasting to LTE phones and tablets, and for the first time allowing high power high tower (HPHT) applications in downlink only mode. Release 15, which was frozen in June 2018, completed the second stage of the use of MBMS for mission critical communication services and began work on enhancing eMBMS for MC-Video. Work for Release 16 is expected to include a study on LTE-based broadcast on 5G networks, MBMS APIs for mission critical services and MBMS user services for the Internet of things (IoT).
As its name suggests, LTE Broadcast is compatible with current and future LTE-based mobile networks. It allocates a portion of the wireless network resources to host specific content, enabling an operator to send a single stream of data to all mobile users in a particular area rather than having to send an individual stream to each user, with the ability to support a virtually unlimited number of users simultaneously. Any user with a compatible device can simultaneously access the same content, giving a much better, guaranteed user experience, as they are no longer battling with others for bandwidth to access the content.
This much more efficient use of network resources reduces costs for operators. Operators are also looking to LTE Broadcast to deliver new revenue streams as well as improving the user experience.
What are the use cases?
The early buzz around LTE Broadcast usage was for sporting events, specifically in-venue streaming of live events. The technology allows operators to provide exclusive content with dedicated feeds, such as alternate footage, different camera angles and replay for a particular sporting event, or indeed a music concert. This can be charged for on a per-event basis. They can also enhance the stream with interactive features using standard IP, either directly or through a service or content provider, and look to advertising to bring in additional revenue.
Opportunities also exist to push video-on-demand and pay-per-view to people on the move, for example allowing a commuter to watch high quality TV on their phone during their journey to or from the office, or catch up with the news during a taxi ride.
However it's not clear just how much users will pay for such content and wider use cases are taking shape. LTE Broadcast will enable push notifications for content including breaking news, weather warnings and transport information.
In the enterprise space, companies can use LTE Broadcast to customise content that can be set up in a defined area for a defined period of time, deliver multicast content to conferences and business events or push multimedia marketing messages. In the education sector it can be used to stream lectures. In the smart city, it can connect digital signage, enabling media agencies to dynamically change content for more targeted messaging. It can provide connected cars with operating system, traffic and weather updates. Content providers can pre-load popular TV episodes so users can watch them wherever and whenever they want, or reduce bandwidth requirements during peak times for social gaming and live video.
There is significant potential for LTE-Broadcast in public safety and mission-critical applications, to allow first responders to communicate and collaborate with each other regardless of their location.
Another key application for push notification is the delivery of software updates to connected devices, to enable multiple devices to be simultaneously, quickly and efficiently updated. This will be useful for smartphones and other computing devices, but especially relevant for Internet of Things (IoT) devices that may not have an alternative update method, keeping them working correctly and securely.
Who's doing it?
The first commercial LTE Broadcast service was launched in January 2014 by South Korea's KT Corp, using Qualcomm Snapdragon processors integrated with Qualcomm Gobi modems and Samsung phones fitted with Expway middleware.
Other operators began demonstrating the potential for LTE Broadcast around sporting events in 2014: Verizon during Super Bowl in February and Poland's Polkomtel in August for the World Volleyball Championship. In June 2015, EE (since acquired by BT) followed in the UK at the FA Cup final (but only[insert space]with a small number of selected users) and in Asia Singtel worked with Ericsson to trial LTE Broadcast for the South East Asian Games. In the US, Verizon launched its commercial Go90 service in October 2015, having equipped its entire nationwide network with LTE Broadcast capability.
In May 2016, LTE-Broadcast vendor Expway launched its first product for the public safety market. The Expway PMR PS-LTE Solution for the Private Mobile Radio (PMR) and Public Safety (PS) market combines push-to-talk, push-to-video and large file delivery enables a first responder to transmit critical information – such as real-time video streams, maps and photos – to the relevant people once, instead of having to send it individually. Commanders can track their troops and vehicle locations accurately to facilitate faster and more precise decision-making. It followed in November 2016 with the first LTE Broadcast-enabled mobile devices for public safety, integrating Expway's middleware into Bittium Tough Mobile devices. Expway now has a complete product line for the public sector vertical.
In an attempt to increase global support for LTE Broadband from device manufacturers, EE, KT, Telstra and Verizon launched the LTE Broadcast Alliance in April 2016. Membership has grown but is still limited. There are 10 mobile network operator members but EE is still the only UK operator and KT and Telstra the only other operators of any size. Verizon appears to have withdrawn leaving no US, Chinese or Japanese operators in the alliance. There are also 15 equipment and content providers including Ericsson, Expway, Huawei, Nokia and Qualcomm, but Huawei is the only phone manufacturer of any note. The Global mobile Suppliers Association (GSA), which became a member in September 2016, is no longer listed, while the addition of Qualcomm in September 2017 doesn't appear to have given the organisation the new lease of life it clearly needs if it is to succeed in its goals.
When will it become available?
The potential opportunity for LTE Broadcast is huge. In early 2015, Ericsson predicted that 50% of all content viewed would be on mobile devices and on demand by 2020. In 2018 it forecast that mobile video traffic will account for 73% of all mobile data traffic by 2023.
However, while commercial services have been available for some time the technology has yet to really take off. As of September 2018, the GSA noted that only five operators globally had deployed eMBMS or launched some sort of commercial service using eMBMS: Telstra, China Unicom, Reliance Jio (in India), KT and Verizon Wireless. However, interest is building, with a further 36 operators having invested in eMBMS and considering, testing, trialling, deploying or piloting the technology – including EE and 3 in the UK (as well as Vodafone and Telefonica O2 in Germany). Broadcasters have also been testing the technology for content distribution
On the device side, Samsung brought its first LTE Broadcast-capable devices to market in 2014 but only a small minority of smartphones now have the capability. In 2017, Strategy Analytics found that only 1,000 of the 26,000 smartphone models it surveyed included LTE-Broadcast chipsets, and even fewer had the feature enabled. Unless and until there is broad acceptance and deployment of LTE-Broadcast by device manufacturers, takeup will necessarily remain weak.
There are other issues. The use of 'broadcast' in the naming, coupled with the fact that many early demos were around sporting events, may have led to a misconception that its only use case is in streaming.
On the technology side, initially LTE-Broadcast required a dedicated part of each cell's capacity be dedicated to broadcasting. In late 2017 Telstra announced two new features that it hoped would make it easier for mobile network operators to justify the business case for LTE Broadcast. Multicast Operation on Demand (MooD) allows cells to turn LTE-Broadcast on only when multiple users watch the same content, while Service Continuity allows users to move around the network seamlessly between cells configured for LTE-Broadcast and those that are not.
Critics, including the head of Intel's 5G Infrastructure Division, say the introduction of LTE-Broadcast is limited by a slow upgrade cycle as many LTE networks are still fixed functions-based rather than fully virtualised. And there are still those who aren't convinced the business model justifies the cost of the rollout.
There are clearly many and various use cases for LTE-Broadcast, but just as clearly it's potential isn't close to being realised. Interest is gathering pace but many operators may simply wait for 5G.