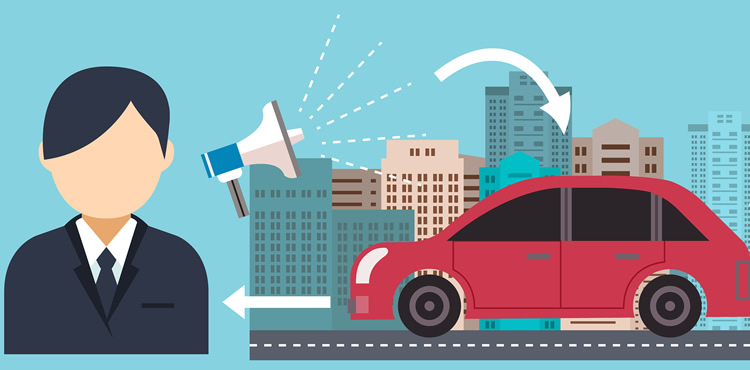 Leading car makers have joined forces with top telecommunications companies to form the 5G Automotive Association, which will develop and establish new standards of car connectivity.
One of the most exciting uses for 5G will be enabling the connected car. This means cars that are permanently connected to the internet, to the cities around them, and to each other.
Besides the obvious applications for in-car media and communications, this will also enable a new generation of enhanced safety and navigation features. Ultimately, 5G will be a key component in the adoption of self-driving cars.
5G's greater speed and reliability, higher capacity, and lower latency will make it suited for such critical tasks in a way that current 4G LTE standards simply aren't.
To that end, it makes perfect sense that car makers Audi AG, BMW Group, and Daimler AG have teamed up with Ericsson, Huawei, Intel, Nokia and Qualcomm Incorporated to announce the formation of the 5G Automotive Association.
The 5G Automotive Association will "develop, test and promote communications solutions, support standardisation and accelerate commercial availability and global market penetration" for connected car technology, according to a joint press release.
It's claimed that these leading companies will collaborate to address key technical and regulatory issues. They will also ensure an appropriate degree of interoperability between each other's connected car systems, and will work together on large-scale pilots and trial deployments.
Dr. Christoph Grote, Senior Vice President Electronics for BMW Group, said: "We expect 5G to become the worldwide dominating mobile communications standard of the next decade. For the automotive industry it is essential that 5G fulfils the challenges of the era of digitalisation and autonomous driving. With the 5G Automotive Association we founded a cross-industry forum that allows us to shape the future 5G technology with leading ICT companies."
Doug Davis, Senior Vice President and General Manager of the Internet of Things Group for Intel, said: "Intel's leadership work in 5G technology development, long–term commitment to open standards, and collaboration with leaders in the automotive industry will drive an accelerated path to adoption of 5G in automotive and transportation. Partnering together with other industry leaders will ensure 5G can support the use cases that will deliver on breakthroughs in safety and services for automated driving, smart city and intelligent transportation solutions around the world."
Useful reading : 5G and the Connected Car