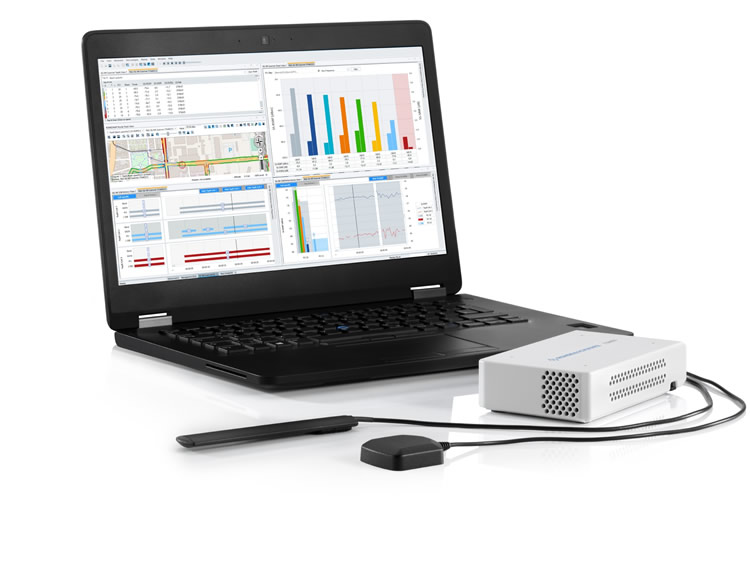 Rohde & Schwarz has launched what it says is the world's first 5G New Radio (5G NR) network measurement solution.
The tool targets one of the key challenges around network planning – it allows all the companies involved in delivering a 5G service, as well as regulatory bodies, to accurately measure 5G NR coverage. The solution also monitors and verifies that beamforming is working properly.
The kit
The product Rohde & Schwarz is rolling out includes a scanner, equipped with 5G NR scanning software, which works with the R&S ROMES4 drive test software suite. Customers will be able to choose between two scanners – the 'ultra-compact' R&S TSME6 or the R&S TSMA6, which is described as an autonomous mobile network scanner and features a built-in network PC. Both scanners cover both standalone (SA) and non-standalone (NSA) network architectures.
Field measurements can be taken through drive or walk-testing, via an antenna in a portable backpack.
Tests
Rohde & Schwarz has tested the solution with a tier 1 network operator and a global 5G NR infrastructure supplier as part of their pre-commercial 5G NR network trials.
The company explains: "R&S ROMES4 drive test software provides analysis and visualisation of all existing 3GPP technologies, such as GSM [Global System for Mobile Communications], UMTS/HSPA Universal Mobile Telecommunications System/High Speed Packet Access and LTE, including the IoT technologies NB-IoT [narrow band IoT) and LTE-M [Long-Term Evolution for Machines]."
The software connects with 5G NR devices such as evaluation boards, USB dongles and 5G smartphones (pre-commercial versions, for now). Users of 5G NR will glean early insights into how a device is performing and how it interacts with 5G NR networks. Rohde & Schwarz has demonstrated this network measurement capability for previous communication technologies.
The measurement solution is also integrated into Rohde & Schwarz's mobile network testing platform, allowing powerful data analytics.
Visions into reality
Dietmar Vahldiek, Executive Vice President Monitoring and Network Testing at Rohde & Schwarz, commented: "By launching the world's first commercially available 5G NR network measurement solution, once again, we at Rohde & Schwarz prove our commitment to turn visions into reality. We enable our customers to be ahead in 5G by achieving superior 5G NR performance in all phases of the network lifecycle."
Rohde & Schwarz is presenting the 5G NR network measurement solution for the first time at Mobile World Congress Americas in Los Angeles this week.