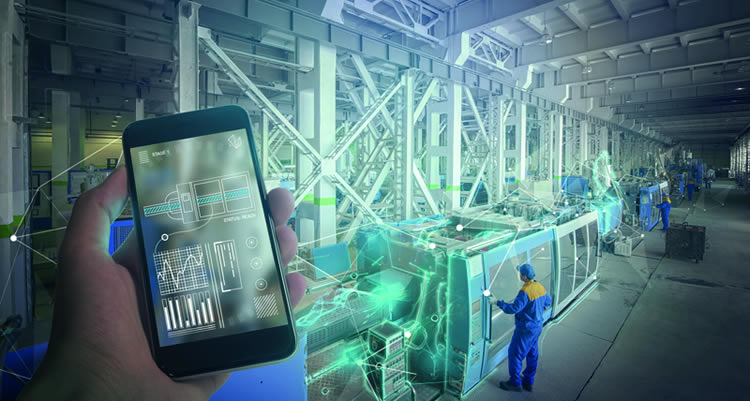 Hexagon's Manufacturing Intelligence (HMI) division, a specialist in metrology and helping industrial manufacturers design products and solutions, is embracing 5G tech.
At Germany's Hannover Messe trade show, HMI demonstrated a 5G-enabled sensor solution in partnership with Ericsson. 5G connectivity was used to operate HMI's Absolute Arm, a portable measurement solution, to scan a truck part.
In effect, the portable arm can fully digitise the truck part, and then run a variety of applications on it. These range from quality assurance through to computer-aided design and reverse engineering.
HMI flagged that Ericsson's Industry Connect solution allows the arm to communicate wirelessly with metrology software on a PC. In the future, the company anticipates that 5G will enable the 'seamless transfer' of measured data to stakeholders around the factory. This capability, claimed HMI, will allow 'data-driven' decision making that can optimise processes from design through to production.
HMI's tie-up with Sweden's Ericsson is no doubt helped by parent company Hexagon. Listed on the Stockholm Stock Exchange and Nasdaq, Hexagon designs digital solutions that create so-called Autonomous Connected Ecosystems. HMI too has offices all around the world, including the UK.
"Hexagon aspires to be the leader in creating autonomous connected ecosystems for the industries we serve," says Norbert Hanke, HMI president. "To achieve this vision in manufacturing means overcoming the challenges of connectivity within the factory environment as well as throughout the global supply chain. Emerging connectivity solutions such as 5G will play a huge role in the digital transformation of manufacturing. Partnering with an industry leader like Ericsson is helping us understand how this technology can be best utilised to power the smart factories of tomorrow."
Smart factory in UK production
Of all 5G use cases, the smart factory is arguably one of the most convincing so far. In what was described as the UK's first 5G factory trial, the Worcestershire 5G Consortium teamed up with Worcester Bosch to launch a 5G testbed in February 2019.
The test will involve ways of increasing factory output and sensors for preventative maintenance. The Worcestershire 5G Consortium is one of numerous government-backed programmes exploring 5G.
UK faces stiff competition from Germany, however, when it comes to 5G-enabled smart factories, Plattform Industrie 4.0, an initiative by the German government, is focused on improving efficiency and productivity in manufacturing. It has attracted much attention with Deutsche Telekom active in the project.