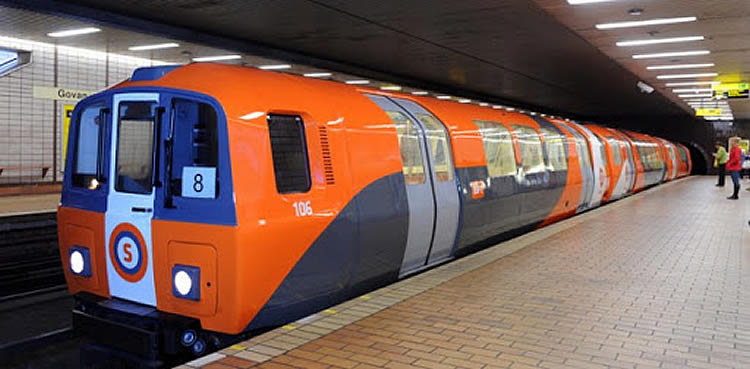 Glasgow Subway has ambitious plans to become the first Subway tunnels to have 5G signalling, thanks to a collaborative agreement between Strathclyde Partnership for transport (SPT), Cisco, the University of Strathclyde, and the South Korean Transport Agency.
The plan will begin with a trial 5G project to test the viability and practical operation of 5G within a small section of the Subway between Buchanan Street and St Enoch station in Glasgow. That covers an area of about half a mile but it's plenty of space to see just how well 5G works under these conditions.
As SPT Chair Councillor Dr Martin Bartos explains, "the proposal is to test a 5G signal in a tunnel environment and look at the viability of running 5G in a tunnel network despite our Victorian infrastructure and the restraints of our system."
Those ageing tunnels are likely to be a potential issue for the system so it'll be interesting to see how it turns out. It seems like Cisco has a similar view with Cisco Scotland Country Manager Paul Kavanagh explaining, "we believe that it will help to provide a better understanding of its operational benefits in this type of environment, which we anticipate will be of great interest to other Subway and Underground systems across the world."
18 month trial
The trial is meant to last 18 months with all results to be shared with other underground networks where appropriate.
The project is also part-funded by the UK Government Department of Digital, Culture, Media and Sport with other unnamed industry partners also participating in encouraging the project.
While it's impossible to say right now how things will work out, it's a substantial step forward in showing how 5G can be used in a variety of different scenarios, even amongst challenging conditions such as tunnels and other subterranean landscapes.
In recent times, Virgin Trains has trialled onboard 5G Wi-Fi on its overground services with similar ventures considered for routes such as the Trans Pennine rail route, however this is the first of its kind when it comes to underground communication.
If it goes well, expect things to develop rapidly at other underground locations around the world.