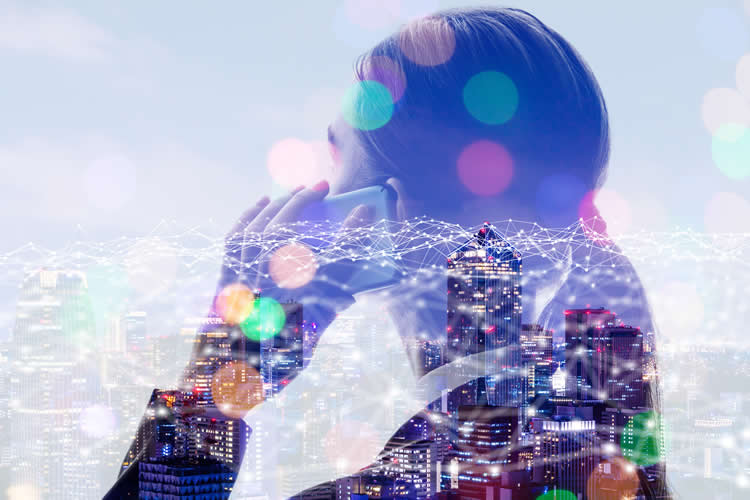 Voice over 5G (Vo5G) will be an essential component of next-generation apps and services, according to a new report from Mind Commerce.
The projected importance of voice may be surprising to some as revenues from voice have flatlined or fallen for telcos over recent years, and the emphasis around 5G has been on new technologies such as connected and autonomous cars, smart factories and cities, and augmented and virtual reality.
Mind Commerce suggests that the importance of voice as a stand-alone service will continue to fall. However, it will be a critical feature embedded in new services such as augmented and virtual reality, remote robotics control, telepresence applications and various IoT-enabled services.
Move over smartphones?
The report finds that the biggest regional market for Vo5G will be North America, which could see revenues worth up to $29.1 billion (around £22.3 billion) by 2023. Asia and Europe will follow with 77% and 69.3% revenue growth respectively.
According to Mind Commerce, Vo5G will boost the use of virtual reality for telepresence applications – perhaps conference calls will soon become a lot less painful. Further, it suggests that Vo5G will see a move away from smartphones as the main consumer communications device.
The report outlines the key market drivers for apps and services with Vo5G built in and pinpoints the use cases which could offer the highest revenues across various sectors.
The way ahead
Seemingly eyeing the same opportunity, Huawei has also recently released a new technical whitepaper on Vo5G, which is free to download. The whitepaper notes that there are many potential ways ahead for Vo5G, including VoNR (Voice over New Radio), VoeLTE (Voice over Enhanced LTE), EPS FB (Evolved Packet System Fallback), and RAT FB (Radio Access Technology Fallback). It examines the various options and calls on the communications industry to collectively define Vo5G solutions to prevent fragmentation.
The whitepaper says that Vo5G was standardised in 3GPP's latest release in June. According to Huawei, IMS (IP Multimedia Subsystem) and VoLTE are crucial to Vo5G.
The whitepaper notes: "Vo5G has been standardised with the standard process of 3GPP 5G, and Vo5G must be provided based on IMS. VoLTE will become the basic voice network in the 5G era and work with Vo5G to ensure the continuity of voice services. Therefore, deploying the IMS and accelerating the commercial use of VoLTE is the only way to move towards Vo5G."
Useful read: What is 5G? and How Fast is 5G?