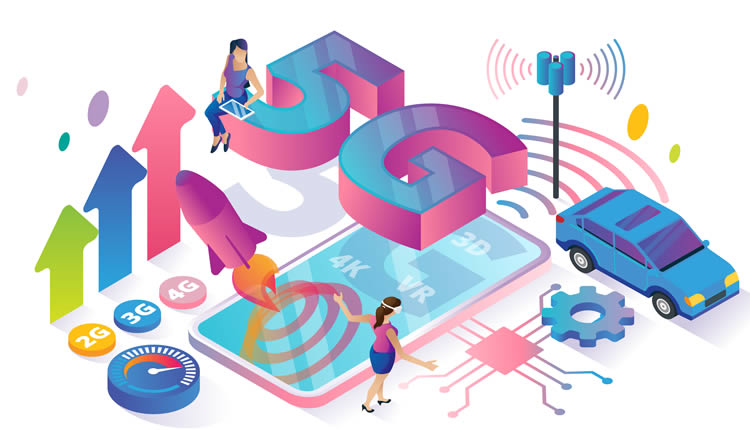 The Next Generation Mobile Networks (NGMN) Alliance and the Wireless Broadband Association (WBA) have published a new white paper that assesses the business opportunities from the convergence of Wi-Fi and 5G for mobile operators and Wi-Fi providers alike and urges standards bodies to work on tighter integration between the two access technologies.
The WBA and NGMN have been working together for some time to improve Wi-Fi and cellular convergence. It is well understood that Wi-Fi and 5G will be complementary, but the groups are calling for deeper integration of the new Wi-Fi 6 and 5G standards at the network and radio access network (RAN) layers to enable new use cases and services.
The paper highlights several use cases for Wi-Fi/5G convergence and the technical requirements that need to be met, including the following three examples:
Enterprise Wi-Fi: Businesses typically provide Wi-Fi access for their employees and visitors, but they often also need to provide 4G services for mobile workers. Sometimes the services are supplied by different providers, but even when provided by the same company, the services are not truly integrated. With Wi-Fi/5G convergence, there is an opportunity to have a common management system for both networks, which could potentially provide better quality services, for example.
Factory automation: Wi-Fi and 5G will both have roles in automating factories. When they are integrated, the systems will provide higher reliability and lower latency through capabilities such as simultaneous connectivity, traffic routing and mutual anchoring across 5G and Wi-Fi access, according the paper.
Connected Cities: The paper notes that there isn't one wireless access technology that can meet all connected city requirements. Multiple technologies will be deployed, including 5G, Wi-Fi and LPWAN. With converged 5G/Wi-Fi, municipalities can have a single platform that is scalable and secure for supporting a variety of connected city services, such as public Wi-Fi hotspot access.
Useful read: How Wi-Fi will complement 5G
More standards work to do
While there has been some progress on 4G and Wi-Fi convergence, there is more work to be done in the upcoming 5G and Wi-Fi standards. The NGMN and WBA paper identifies the key areas that require further work within standards organizations (i.e., 3GPP, IEEE and the Wi-Fi Alliance).
One of the requirements is tighter integration between 5G and Wi-Fi to improve session continuity for low latency applications. Another issue is the lack of visibility operators have across 5G and Wi-Fi networks and the need for a standard way of allowing mobile operators to configure and manage Wi-Fi access networks.
Other requirements include enabling Wi-Fi only devices be able to connect to a 5G core network and traffic routing across multiple access networks. There also needs to be further study into interworking between Wi-Fi segmentation and 5G network slicing. And finally, the paper recommends that any 5G/Wi-Fi convergence and interworking efforts should bear in mind how easily it can be adopted across the device ecosystem to support a wide variety of business models and use cases.