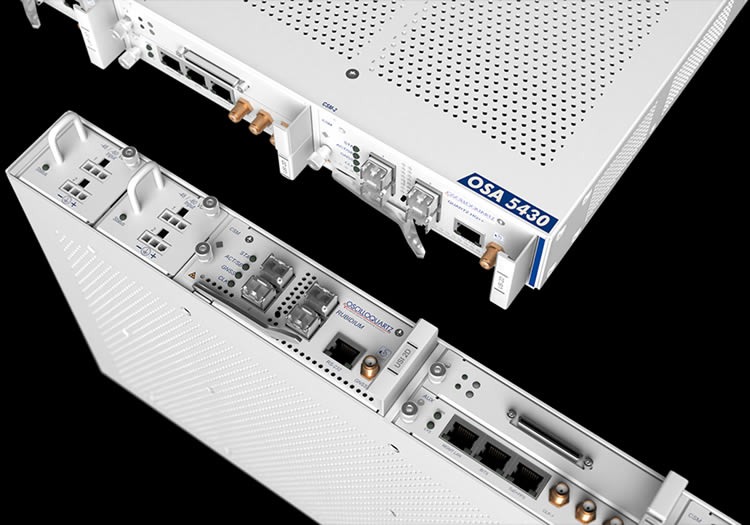 BT is giving its network an upgrade, as it has deployed a high-capacity, future-proof Oscilloquartz synchronization technology made by ADVA (a telecommunications vendor) in 10 core time base sites, 106 metro time sites and almost 1,000 Tier 1 sites at its network edge.
This synchronisation solution should be beneficial both to BT's existing 4G network and its impending 5G one, as it meets the demands of next-generation mobile applications and the internet of things. So it's an important upgrade which ADVA claims will allow for a smooth transition to 5G connectivity.
It does this by allowing BT to distribute stable and accurate phase and time-of-day information, which in turn should allow the company to "dramatically improve" its spectrum use. With spectrum being in limited supply, this is vital to ensuring widespread coverage and a reliable service.
Additionally, this synchronisation solution (which is built on the ADVA's OSA 5430 and OSA 5440 and integrated with its network management solution) provides sub-microsecond accuracy and hardware redundancy, so it's precise and resilient.
"Adding robust, highly accurate phase and time synchronization unleashes the full potential of our network. Not only does it empower us to deliver the services our customers demand today but it's also the key to our 5G aspirations," said Neil McRae, chief architect, BT Group.
As noted above, it's future-proofed too, with McRae adding that the "modular design also means that our network is ready to support future timing technologies without further upgrades."
Other upgrades
This isn't the only upgrade BT is making to its network in preparation for 5G. For example, the company also recently announced plans to deploy Ciena's Waveserver stackable data centre interconnect (DCI) platform to help boost its network capacity, and is trying to get the industry to move to an open access model for street furniture.
This all comes ahead of a commercial 5G launch coming later in 2019. It remains to be seen whether these developments will be enough to give BT an edge. After all, Three, O2, Vodafone and EE (which BT owns) are all launching 5G networks this year too.