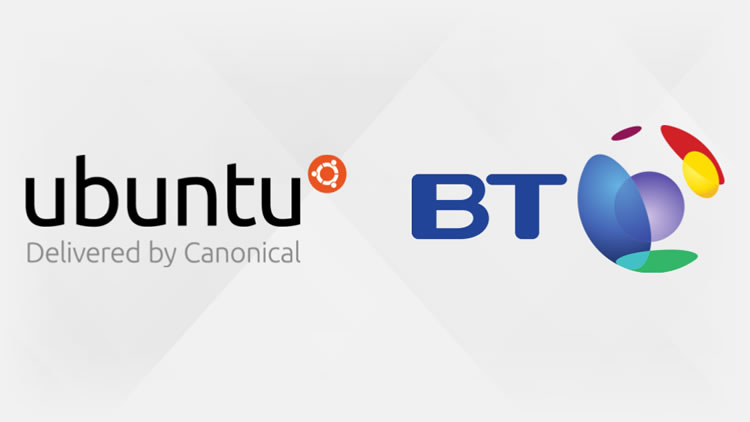 BT has announced its 5G Cloud Core strategy, selecting Canonical's Charmed OpenStack on Ubuntu as the key component for its 5G Core.
The company behind popular open source operating system, Ubuntu, Canonical will provide the open source virtual infrastructure manager (also known as a VIM) to BT in a bid to provide faster and more reliable services. It's all part of BT's Network Function Virtualisation (NFV) program as the firm transitions to a cloud-based Core network.
Such changes mean that BT can quickly deploy new services, as well as increase capacity effectively while it stays ahead of customer demand that's being driven by 5G and FTTP.
"Canonical is providing us with the 'cloud-native' foundation that enables us to create a smart and fully converged network. Utilising open source and best-of-breed technologies will ensure we can deliver on our convergence vision, and enable a world-leading 5G and FTTP experience for our customers," explained BT Group Chief Architect, Neil J. McRae.
OpenStack software
OpenStack cloud software works by separating network hardware and softer, thereby turning Core network components into software applications that can be updated faster with continuous integration and development. By allowing such network applications to share the same hardware across data centres, it makes the network more resilient and scalable for those times when additional capacity is needed. BT will be able to build new services in weeks and deploy in days through such speedier methods.
A key step in the convergence of network technologies, the full 5G Core will bring together fixed, mobile, and WiFi in one seamless experience for customers. It's a similar move to Three UK's recent collaboration with Nokia where the firm switched on its cloud-based core network.
BT has further plans for its services, such as the introduction of Ultra-Reliable Low Latency Communications (URLLC), Network Slicing, and multi-gigabit-per-second speeds. Such a phase of 5G should lead to the implementation of critical applications like real-time traffic management of fleets of autonomous vehicles, massive sensor networks for services such as air quality measurements, as well as the 'tactile internet', where a sense of touch can be added to remote real-time interactions.