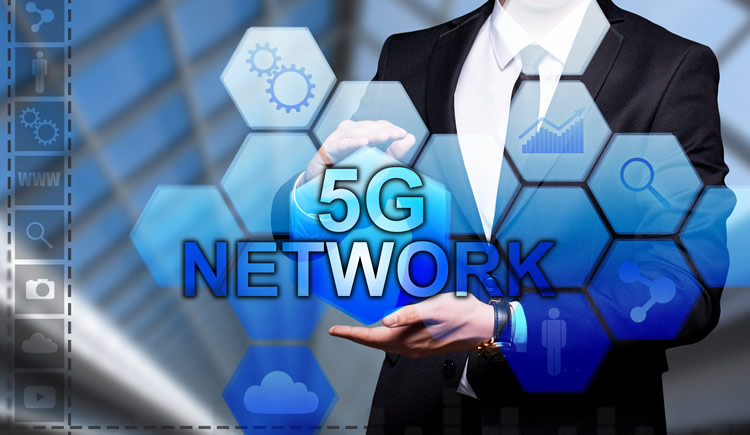 By Shutterstock
Many see Millimetre wave (mmWave) as the key spectrum for 5G, but that may not come into play until well after the 5G revolution has commenced. The more immediate answer could lie in a frequency allocation known as C-Band.
MmWave is the name commonly given to the band of spectrum between 30GHz and 300 GHz. Already in use for the latest high-speed Wi-Fi standard and notable for its sheer untapped capacity, it's undoubtedly the future of 5G - but perhaps not the immediate future.
As a recent analysis from ABI Research points out, the extensive infrastructure necessary for the mass adoption of mmWave as a 5G standard simply isn't in place just yet, and likely won't be for 5G's commercial rollout in 2019.
Rather, the report identifies the key spectrum for the early days of 5G as being C-Band. This is the name given to the globally harmonised frequency allocation for communications satellites operating between 3.4 and 4.2GHz.
The beauty of C-Band is that the infrastructure is already in place to utilise it, with current mobile communication taking place below the 6GHz mark.
Even technology that's held to be key to 5G adoption, such as MIMO, currently operates in and around C-Band's range. MIMO (which stands for Multiple-input multiple-output) is a wireless network technology that enables the transmitting and receiving of more than one data signal simultaneously over the same radio channel.
However, mmWave spectrum will require what's known as Massive MIMO, which will utilise potentially hundreds of antenna rather than the 4 to 16 of normal MIMO. While mobile network operators are busy working to test and install Massive MIMO technology, it's a huge and costly undertaking. It won't be ready for mass adoption for some time to come.
Prayerna Raina, Senior Analyst at ABI Research, said: "In the long-term the whole breadth of the sub–1GHz to 100GHz spectrum range will be critical to address the various use cases and meet enhanced speeds, latency, reliability, and other 5G metrics in different usage scenarios.

"In the near-term, however, the use of millimetre wave for 5G services in 2019–2020 is limited due to technology challenges and global spectrum availability."
UK going C-Band?
Meanwhile looking at whats happening in the UK, It's long been known that 5G would entail a range of overlapping technologies rather than one clear standard like 4G and LTE. Alongside investing in and testing mmWave frequencies, mobile network operators have sought to bolster their C-Band provision.
For example, following its acquisition of UK Broadband earlier in 2017, Three now owns 40MHz of 3.4GHz C-Band spectrum. This is ostensibly geared towards providing a 5G fixed-wireless broadband service, which is expected to be one of the first practical uses of 5G technology. However, the spectrum could also be put to use hosting 5G mobile network traffic.
Such a move is in keeping with UK industry regulator Ofcom's own predictions. Back in July, Ofcom announced its intention to expand spectrum access for mobile services in the 3.6GHz to 3.8GHz band, shifting priority access away from satellite and fixed link services.
At the time, Ofcom stated that such C-Band frequencies would represent "the primary band for 5G in Europe". In keeping with this, Ofcom's forthcoming UK 5G spectrum auction will include 150MHz in the 3.4MHz band and 116Mhz in the 3.6GHz - 3.8GHz bands.
While we can all look forward to a high frequency mobile network future, then, it seems certain that the early days of 5G will take place in the C-Band spectrum.
Useful reading: How fast is 5G?
Image credit: Shutterstock