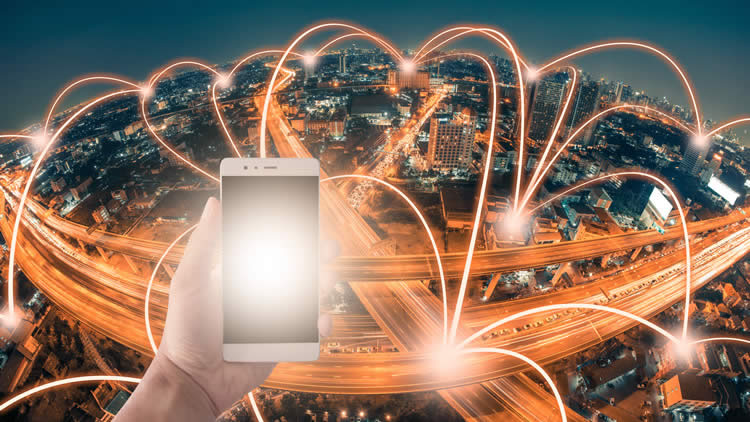 UK mobile operator Three is reportedly planning to offer Londoners a 5G-flavoured alternative to standard fixed-line broadband.
Three is investing in a wireless broadband service that would cover 40 percent of the UK capital's population within three years, the Telegraph reported.
The service would utilise the quasi–5G high frequency radio spectrum Three acquired back in February, when it purchased (pending regulatory approval) the fixed wireless 4G operator UK Broadband Ltd for £250 million.
This was initially believed to be a move to bolster Three's mobile network capacity, as it remains the smallest of the UK's four major mobile networks. However, it has since emerged that the operator has grander plans for its new acquisition.
The future of broadband
Three is said to have set its sights on becoming a leader in so-called "fixed wireless" broadband. This involves providing a home broadband service that's competitive with traditional fixed-line broadband in terms of performance. It's predicted that Three's service will be able to hit speeds of up to 1 gigabit per second.
There are several advantages to such a fixed wireless broadband provision that could position it ahead of classic fixed-line alternatives. For one thing, Three will be able to offer an all-in-one connectivity package that covers both inside and outside the home, providing savings and simplified bills to the customer.
Such high-performance fixed wireless services don't require any engineering works at the customer's end, thus saving further costs and inconvenience. Indeed, all that's required for the customer's part is a self-installed plug-and-play wireless router.
This will have the related advantage of making high-speed broadband available to houses that can't currently access it through traditional means due to the type or location of their building.
With 5G set to roll out from 2020, such services are expected to become even faster and more widespread. In fact, with next generation network infrastructure set to be established countrywide and utilising even higher frequencies, wireless broadband services could well come to threaten the current dominance of fixed-line broadband.
Whether Three's rumoured offering will be able to pre-empt this state of affairs - for Londoners at least - remains to be seen.
Image credit: Shutterstock