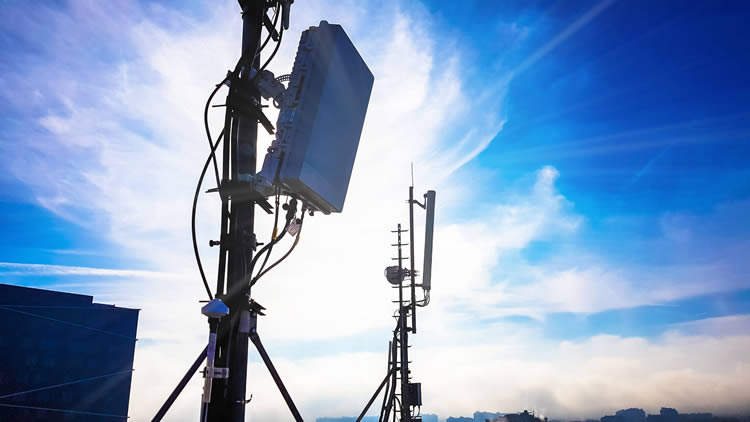 Concerns are being raised that some landlords in the UK may refuse to install telecom masts for 5G, and this could slow its roll-out.
The Electronic Communications Code, which regulates the legal relationship between landowners/occupiers and operators, was updated last year. The aim of the refresh was to smooth the way for the implementation of 5G. However, some say that the terms of the Code are so unfavourable to property landlords that they may push back against operators and their equipment.
Rental rewards
One particularly contentious area of the new Code is the introduction of the "no scheme" valuation system, which effectively limits landowners' ability to charge premium prices for the use of their property for telecoms infrastructure. The calculation of rental charges is based on the value of the owner's property, rather than the value operators may reap in return.
Katherine Anderson, a surveyor at Arc Partners, told Property Week that in some cases some property owners had seen rents for rooftop telecom masts fall from £30,000 annually to just £5. She claimed that some operators are implementing the Code very strictly and limiting rents to £5 per mast, although others insist the decisions are made "case-by-case".
She called the situation "unpalatable" for many land and property owners. This could be a problem as additional telecoms infrastructure will be required for 5G – as well as roof-based masts, this could include infrastructure on the side of buildings, lamp-posts and more. For example, connectivity ratings provider WiredScore estimates that 500,000 masts and boosters will be needed across London alone.
The way ahead
Another issue is that in some cases, such as when equipment is malfunctioning or services are being affected, operators have the right to access the site at any time (although they are urged to arrange with the landowner where possible). Property owners say this creates an additional security burden for them.
In addition, landlords now have to give 18 months' notice to remove a mast, compared to 28 days previously.
Anderson told Property Week that some installations have "ground to a halt" as property owners are refusing to co-operate. Experts say that there are also instances of legal action being taken, typically resulting in an out-of-court settlement. In other cases, operators and landlords are negotiating to try and move things ahead.
Darren Zitren, a partner at estate agency and consultancy firm Cluttons, told Property Week that "positive landlord engagement" is now increasing.
Some experts have pointed out that the new Code does have some upsides for landlords. For example, security of tenure rules have been simplified. Further, landowners can now require the removal of apparatus where one of five conditions are met.
Useful read: What is 5G?