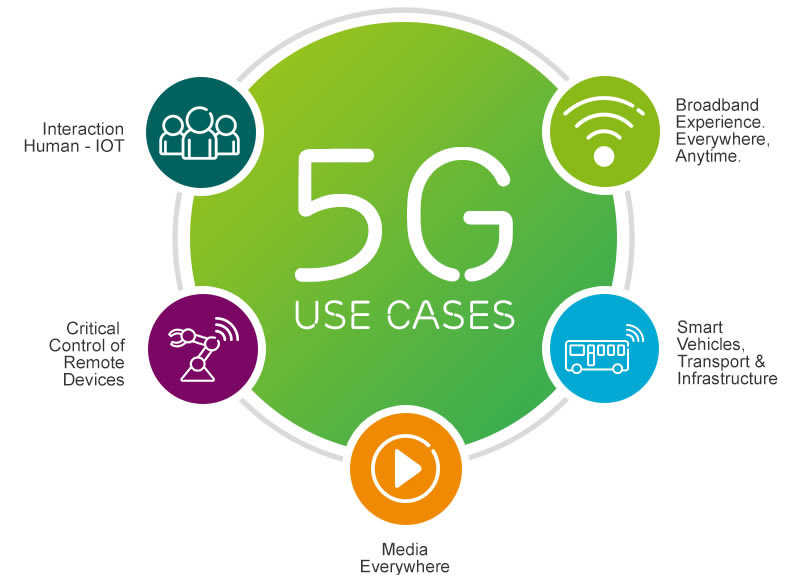 If you're a regular reader of 5G.co.uk you'll have noticed that we've written about Ericsson a number of times and there's a good reason for that: The company is ahead of the curve in 5G development and is carrying out numerous tests and projects. Read on for a complete overview of what Ericsson's up to.
Ericsson's vision for 5G
Ericsson has a bold vision for 5G. It sees networks not just being more efficient and faster but also opening up all sorts of new use cases, all without impacting costs or the carbon footprint.
Ericsson sees essentially everything becoming connected, with tens of billions of devices likely to be online. Broadband speeds will be available everywhere, as will media.
Vehicles, transport and infrastructure will get 'smart', with sensors embedded in roads, railways, airfields and vehicles, while heavy machinery will be able to be operated remotely, reducing costs and risks.
In all Ericsson sees a 5G network as being fast, flexible, secure, affordable and spectrum-efficient.
5G radio test bed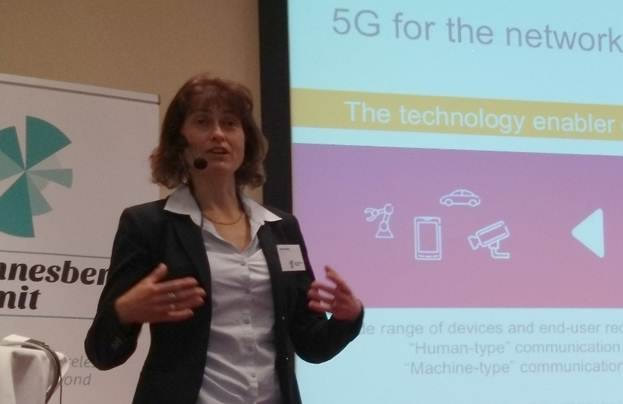 One of Ericsson's most headline worthy projects is its live 5G radio test bed. It's set them up in Japan, South Korea, Sweden and the US and demonstrated speeds of 5 Gbits/second, which is a world first.
It's no surprise then that its test beds have won an LTE Asia Award for "Biggest Contribution to 5G Development."
The test beds are already being used by eleven leading operators and outdoor trials and measurements are now commencing.
5GEx

Ericsson is currently working on a project dubbed 5GEx, or 5G Exchange. The project is focussed on unifying European 5G infrastructure, by creating an open platform that integrates all the different mobile operators and technologies.
The project should allow for automated service provisioning for content providers and operators, while enterprise users will benefit from increased flexibility in deploying and controlling their service architectures.
The 5GEx project is running from October 2015 until March 2018 and will hopefully push industry stakeholders to adopt its open solutions.
5G network slicing
Ericsson and SK Telecom have successfully carried out network slicing in a world first demonstration of the technology.
Network slicing is the act of partitioning a single physical network into multiple virtual networks, which is likely to be an essential aspect of 5G, as there are so many potential usage cases, from streamed video to virtual reality, and each needs the network to be optimised differently, so with network slicing each usage case for 5G can have its own optimised virtual network.
It's a tricky business to achieve, as it requires multiple virtual networks to occupy the same physical space, so Ericsson's successful trial is a major breakthrough.
Ericsson and LG Uplus
Ericsson and LG Uplus have signed a memorandum of understanding (MoU) to work together on the development of 5G.
They will initially focus on preparing a roadmap for long term network development. Following that they will work together on 5G and the Internet of Things, helping each other through combined research, testing and result sharing.
Mine safety
In one of the more unusual usage cases for 5G, Ericsson is launching a 5G pilot project to improve safety in Swedish mines.
The initial phase of the project will involve remotely controlling a truck used for transporting ore and ultimately the project should improve not just safety but also productivity.
Progress through partnerships
As you'll have gathered from the projects above, Ericsson is forming a large number of partnerships with other organisations, which is key to the speedy research and development of 5G.
Other partners include NYU Wireless, the Chinese Academy of ICT, King's College London, Stanford University and many more.
Ericsson and 5G over the next five years
Ericsson has a lot on the go, but it's looking ahead too. In the next five years it sees there being a shift from physical products to service delivery and a change in perspectives, with classrooms being replaced by a global pool of teachers and healthcare moving from reactive treatment of illness to a proactive securement of wellness.
By 2020 it sees there being 7,700,000,000 mobile broadband subscriptions, 30,5 Exabytes of data produced by mobile systems each month and a 13 times growth in mobile video traffic.
These are big changes and with it various projects Ericsson looks set to be a big part of making sure it happens smoothly.