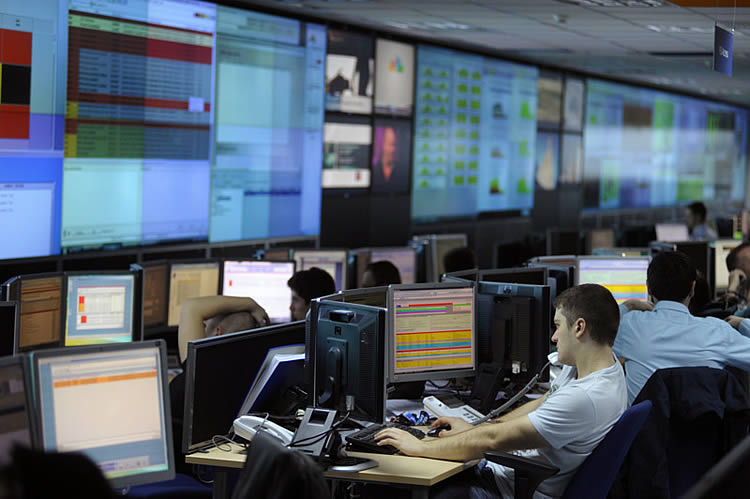 Ericsson has put the finishing touches to its 5G platform for operators, adding new solutions for the radio and core network.
The latest update launches 5G Radio Access Network (RAN) commercial software, based on the recently approved 5G NR (New Radio) specification, part of the first phase of 3GPP's Release 15 standard.
At the same time, the company also announced that all radio products within the Ericsson Radio System delivered since 2015 will support 5G NR (New Radio) capability, through remote software installation.
Ericsson says that the enhanced platform and new NR capabilities give operators the "essential pieces" to "simply activate their 5G networks" as early as October this year.
Key elements
A spokesperson for Ericsson told 5G.co.uk: "These are key elements needed in the network. 5G standardisation has accelerated with the first 5G NR standard finalised in December 2017. From this year onwards, we will see full system trials in commercial applications with initial commercial 5G networks and devices based on the 3GPP standards expected in 2019, with major network deployments from 2020. The first very few 5G devices will likely be introduced towards the end of 2018. And we estimate the number of subscriptions reaching one billion by the end of 2023."
Frontrunner countries for launching 5G include South Korea, China, Japan and the US, with some touting roll-outs as early as later this year. However, the UK's 5G strategy doesn't have commercial rollout of 5G in the UK pegged to begin until 2020.
Ericsson's spokesperson added: "Traffic [is set to] increase eight-fold globally by 2023. This is more traffic than can be handled by LTE alone, hence operators will enhance LTE as well as deploying 5G NR to manage the capacity increase. If this is done right, operators will have capacity and performance available in their combined 4G/5G networks to start addressing new business opportunities in the industries outside of consumer business, such as manufacturing, automotive, utilities etc."
See also: 5G phones are coming soon: The cart before the horse?
Ericsson's 5G platform was first launched in February last year, with further additions in September. It includes the 5G core, radio and transport features, as well as OSS/BSS, network services and security.
Street Macro, Distributed Cloud
The latest version of the platform also introduces a new category of radio products called Street Macro – a new site type that Ericsson says will help operators to grow in cities which have limited available radio locations.
In addition, Ericsson has evolved its Distributed Cloud offering for cloud application deployment across multiple sites - central, distributed, and edge. "Managed, orchestrated, and perceived as one solution," the update aims to improve latency, security and resilience, and fulfils regulatory requirements for 5G-enabled use cases. Ericsson Distributed Cloud enables networks as open cloud platforms for all workloads, including telecom, consumer and enterprise applications.
Image credit: Ericsson