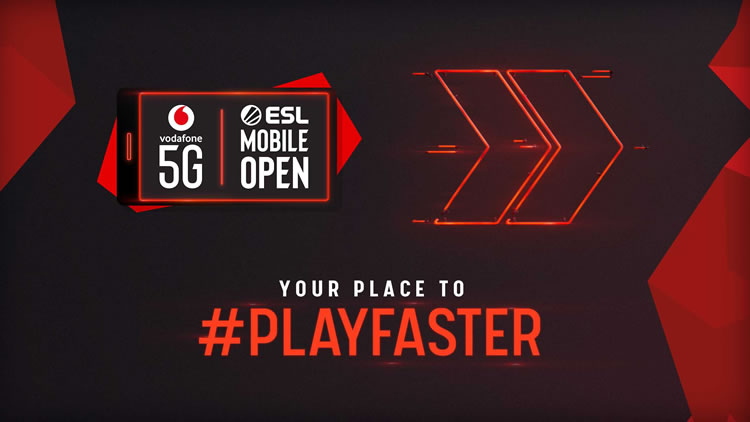 Vodafone and the world's biggest esports company, ESL, are launching what they say is the first ever international 5G mobile esports tournament.
The Vodafone 5G ESL Mobile Open mobile gaming tournament opens on May 31 and the finals will be played live over Vodafone's 5G network at the end of September. The contest is open to players in the 17 countries where Vodafone operates.
The competition, featuring the Asphalt 9: Legends and PUBG MOBILE games, will include a series of online-only qualifiers, followed by event qualifiers at ESL One Birmingham in the UK and ESL One Cologne and Gamescom in Germany.
The Grand Finals for both games will be played live over Vodafone's 5G network at Milan Games Week on 28-29 September.
A total prize fund of €165,000 (£145,000) will be split between placed finalists. This includes a top prize of €14,000 (€12,340) for the Asphalt 9: Legends tournament winner and €40,000 (€35,270) for the PUBG MOBILE leader.
The rise of mobile esports
Vodafone Group Chief Commercial Officer Ahmed Essam said: "The Vodafone 5G ESL Mobile Open is the perfect opportunity to show millions of gaming fans the potential of Vodafone's real-time 5G network with low latency and ultra-high speeds enabling players to reach new levels of gaming performance on mobile devices anywhere. As interest and participation in esports continue to grow exponentially, many of the key skills and aspects across gaming are useful and transferable skills in the digital workplace."
Ralf Reichert, CEO at ESL, added: "Together with Vodafone we are bringing some of the top mobile games to a truly competitive esports format, building a bridge between hardcore esports enthusiasts and casual gamers. We believe in the rise of mobile esports and are thrilled to work with such an amazing partner as Vodafone on this program as they launch 5G across their markets internationally."
Players can sign up for online qualifiers now.
Game on
Analysts at Ovum reckon that gaming will make up 90% of 5G augmented reality data by 2028, and that immersive and new media applications will generate more than $67 billion (£52.8 billion) a year – the equivalent of the entire mobile media market in 2017, including video, music and games.
That's why, like many operators, Vodafone is backing gaming as one of the key use cases for 5G, and one that will deliver a good return on the investment ploughed into networks so far.
In 2018, Vodafone announced it was a Premium Partner of the ESL One and IEM tournaments in Europe. It has also sponsored Giants Gaming (now Vodafone Giants) in Spain and Mousesports in Germany.
Last week, Vodafone revealed it had exclusively partnered with Hatch to offer the world's first cloud-based mobile gaming platform built for a 5G network.
Earlier this month, Vodafone and Ericsson demonstrated cross-border mobile gaming over 5G. Two gamers played against each other in moving vehicles over a three-kilometre distance as they crossed the border from Tui in Spain to Valença do Minho in Portugal.