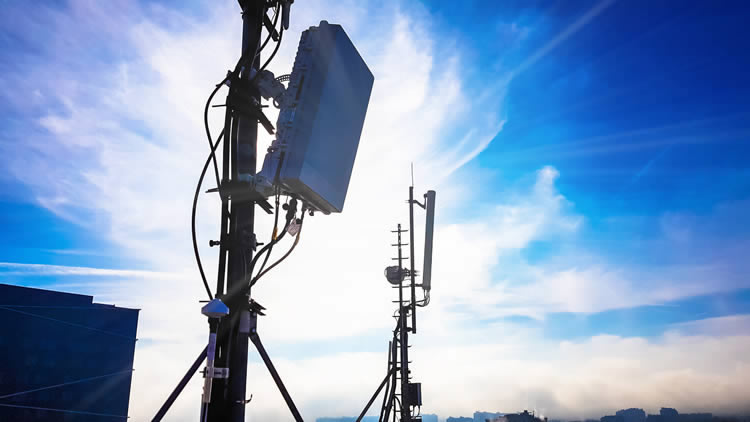 In a surprise move, it looks likely that Irvine will be one of the towns to benefit from 5G coverage in the near future. The North Ayrshire town has had plans to replace antenna equipment given the green light.
Its existing antennae equipment on top of Bridgegate House will be replaced with a 10m high mast subject to conditions say the Irvine Times. No exact timings have been given and we're confident that the earliest that Irvine could get 5G is sometime in 2020, but that's still a pretty significant step for the town.
The town has a population of just under 34,000 but is popular with tourists thanks to being a popular haunt for Robert Burns, as well as having Seagate Castle which was rumoured to be somewhere that Mary, Queen of Scots stayed at. Previously an ancient settlement, there are plenty of reasons why Irvine is a tourist hotspot and it seems likely that 5G infrastructure will boost this.
"We're upgrading sites to continue bringing businesses, residents and tourists the best possible connection and to make sure Irvine is ready for 5G," explained an unnamed EE spokesperson.
The planning documents involved mention that there are 'no sequentially preferable locations within the defined site search area' which is technical talk for 'this is the best place for the antenna'. It'll be located in the KAl2 area of Irvine with a plan to provide enhanced coverage for EE and Three.
The first network with a commercial 5G service, it makes sense that EE would be keen to embrace smaller locations as well as the high population cities it launched with. While Three has been a little slower on the uptake, they've boasted plans to build the fastest 5G network thanks to having the largest amount of 5G spectrum. Either option should be very appealing to the people of Irvine in the future.
It's also a positive move for other small towns, suggesting that 5G expansion plans could come faster than expected.
We'll update when we know more about an exact launch date for the town's 5G coverage.