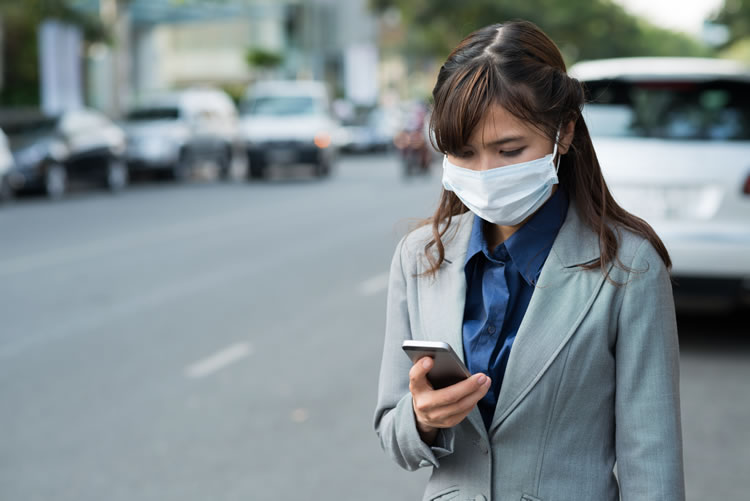 The newly launched MegaSense project will use 5G technology to monitor air quality in real-time, in an attempt to improve it.
The University of Helsinki and Bell Labs are developing a tool which uses 5G to generate precise, timely data on air quality. Real-time insights will enable more informed decision-making for cities, and the technology is already being trialled in Helsinki.
A consumer app, GreenPath, is also being created to give citizens visual updates on air quality via their smartphones. They could, for example, plan routes around where air is cleaner and also engage more closely with air quality levels in their city and what they could potentially do to improve things.
The long-term goal of the MegaSense initiative is to create a global air quality monitoring system which could be used in cities, homes, cars and businesses.
Opportunities
The project uses a dense network of air quality sensors in the city which detect pollutants and generate an overview of an area's air quality. The sensor data is bolstered with data from the University of Helsinki's SMEAR research stations in Finland and China, as well as pollution maps and predictive models. All the data is merged and processed over the 5G network.
The calibrated data can then be pulled into a range of applications in real-time. Further, it could be used to power new business models and services. The researchers see great potential in the areas of urban planning, health apps, air conditioning, smart windows and more.
Professor Sasu Tarkoma, head of the University of Helsinki's Department of Computer Science, said: "Finland has top-notch experts both in atmospheric and data sciences and in 5G development. Through the interdisciplinary MegaSense cooperation project, we can significantly improve air quality monitoring, which in turn will enable increasingly precise data for decision-making."
Going global
After Helsinki, the next pilot will be in Beijing, which has historically had one of the worst smog and air pollution problems in the world.
Let's hope a UK location is in the pipeline too. A World Health Organisation (WHO) report last year ranked Glasgow as the UK's most polluted city, followed by Scunthorpe, Eastbourne, Leeds and London.
According to the WHO, over 90% of the world's population lives in places where air pollution exceeds safe limits. Air pollution is ranked as the fourth-largest risk to health, above high blood pressure, dietary risks and smoking.
Experts say the threats include respiratory infections, cardiovascular diseases, strokes and lung problems.
Useful read: What is 5G?
Image credit: Shutterstock