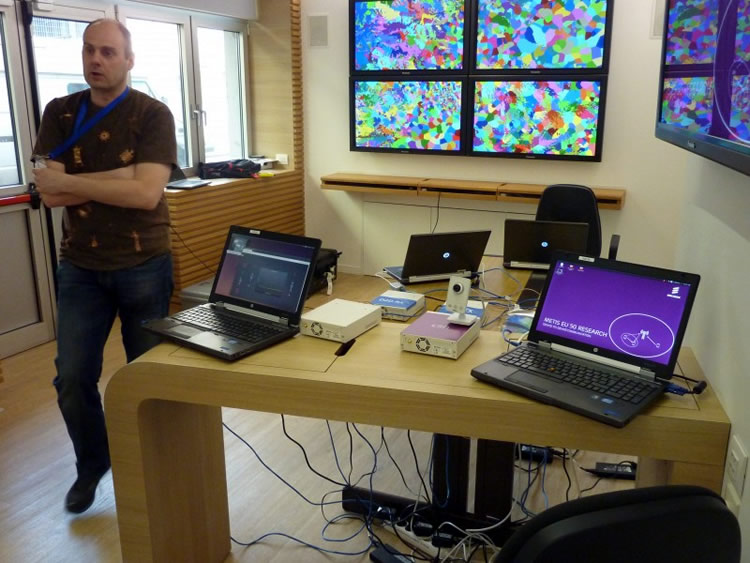 The METIS project is one of many 5G endeavours but it seems to be one of the most promising. It's led by Ericsson and aims to develop the overall 5G access network design, as well as ensuring that 5G technologies can be efficiently integrated and used.
It appears to be off to a good start too, as it's just won the 2015 Wireless Innovation Forum Technology of the Year Award.
The award, which is presented to an individual or organisation for a breakthrough product or technology in the field of Software Defined or Cognitive Radio, was in this case received for the METIS project's development of 5G Radio Channel Models.
So what's so special about the models? Well, the Wireless Innovation Forum put it like this:
"These new models will enable the testing and optimization of next-generation radio devices in a very wide set of the frequency spectrum, from relatively low frequencies in the current cellular frequency bands to centimetre and millimetre wave frequencies. These models will therefore help to speed up development of the next generation of wireless technology."
The radio channel models that are currently in wide use were designed for 3G and 4G and so don't fully meet the requirements of 5G. The 5G models developed by METIS are designed around the use of radically higher carrier frequencies in the millimetre wave range, since this is likely to be the bread and butter of 5G.
They also support larger bandwidths, the use of far larger antenna arrays such as massive MIMO and new propagation scenarios, such as device-to-device communication.
So essentially this work will help build many of the key technologies needed for 5G and is going to speed the development of it, hopefully allowing us to all enjoy lightning fast data that much sooner. In other words, it's no wonder it won the award.