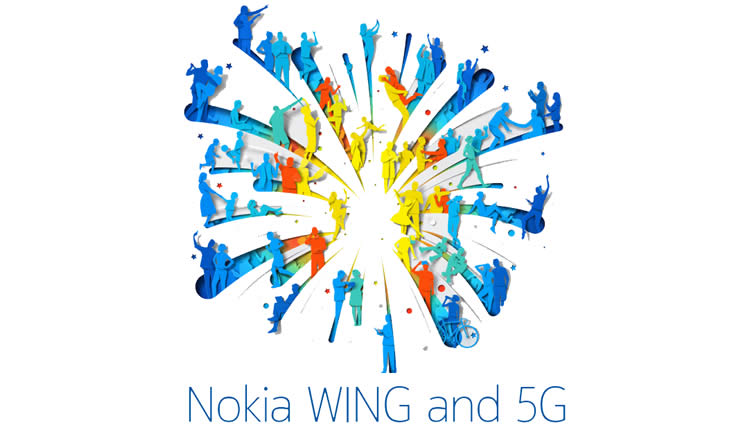 IoT services around the world could see a substantial boost thanks to Nokia's plans to augment its Worldwide Internet of Things Network Grid (also known as WING) with 5G capabilities. The hope is for its managed service to allow mobile phone networks and carriers to offer their customers global-scale 5G IoT services, all without needing to establish their own network themselves.
Essentially, the thinking is that the WING infrastructure is used by operators who will be able to then sell such access on a pay-as-you-go basis to interested customers. With 5G IoT services guaranteed to be faster with lower latency and better technology on the whole, it should also be far more cost-effective for companies than actually building it up themselves.
Nokia is vying to be ahead of the competition
Nokia has pivoted such plans towards operators keen to capture early IoT market share at this exciting time when 5G offers a lot of benefits but also requires a little bit more salesmanship than it will further down the line, once companies understand the product fully. The managed service is expected to be ideal for operators keen to break into industries such as connected cars, critical public services, real-time industrial monitoring, along with remote healthcare and other social issues.
In a bid to make the IoT transition smoother, Nokia has opened a 5G WING lab in Dallas, Texas, allowing operators to connect to the lab and begin testing 5G IoT use cases, so they can see the benefits in a safe environment. The WING infrastructure will also be enhanced with Multi-Access Edge Computing technology which will improve the ability to support compute-intensive IoT services like AR/VR maintenance, along with cellular vehicle-to-everything use cases.
Useful guide: 5G in the smart city
Developing the right infrastructure for the future
It's complex stuff right now but such architecture should eventually mean that the many potential benefits of 5G will come to fruition, from connected cars to smart cities, and mass entertainment enhancements. All, while operators are able to monetise IoT opportunities faster and more cost-effectively.
In a statement, Brian Partridge, VP of Applied Infrastructure & DevOps Channel at 451 Research, explained that "5G holds great promise but the cost and complexity of building a dedicated, global 5G infrastructure to support IoT services is a major obstacle for CSPs," going on to highlight the hope of WING, "we expect such managed services that demonstrate success in accelerating the 'time-to-value' or de-risking 5G investment for both enterprises and CSPs will generate strong demand."
Reducing the financial risk in pursuing 5G based IoT solutions is sure to entice operators to get more involved in the concept, and that can only be a good thing for consumers in the long run.