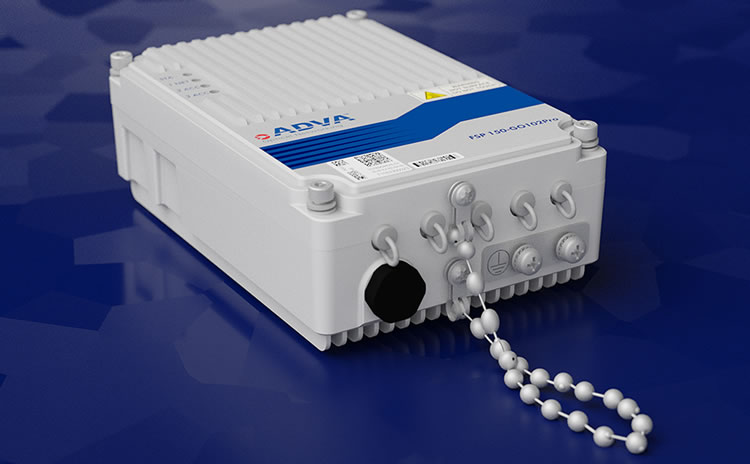 Openreach, BT's infrastructure division, has bolstered its Street Access service with demarcation technology from ADVA to support mobile operators' small cell deployments across the UK and prepare for 5G.
ADVA's FSP 150-GO102Pro Series cell site gateways will be deployed in a variety of street furniture, from lampposts to cabinets, to provide edge demarcation for mobile operator small cells. The product comes in two sizes and ADVA claims that the compact version is the smallest cell site gateway on the market, which makes it versatile for installation in places with limited space.
The ruggedized devices can be installed on poles, walls or lampposts to connect small cells. They don't require costly air conditioning and can withstand harsh weather conditions. Also, automated provisioning features minimize the manual configuration work required, making them easy to install and set up.
Openreach's Street Access service provides bandwidth from local exchanges to remote street furniture. The current standard service delivers 100 Mbps to street furniture, which allows mobile operators to augment wireless coverage via small cells in urban areas or expand connectivity to large events.
Openreach also offers a 1 Gbps service, which is targeted at temporary events such as outdoor broadcasts or exhibitions.
ADVA's cell site gateways will support Openreach's 1 Gbps Carrier Ethernet and IP services. In addition, the devices deliver phase synchronization, which is necessary for 5G transport. These features will enable the operator to support LTE small cells as well as LTE-Advanced and 5G small cells.
Useful resource: Guide to Small Cells, HetNets and 5G
Mark Logan, product director at Openreach, said: "The ADVA FSP 150-GO102Pro is a key tool in our drive to address urgent small cell challenges. Its design and feature set enable us to roll out the highly efficient mobile backhaul architecture we need to support our 1Gbit/s Street Access product as well as LTE Advanced and 5G services."
Speaking of 5G
Another unit of BT's was busy making 5G news today as EE announced it would start commercial 5G services on May 30 in six cities, making it the first UK operator to launch the new technology. While small cells didn't factor highly in today's news, EE said it would roll out 5G to 1,500 sites this year as part of the first phase of its deployment.