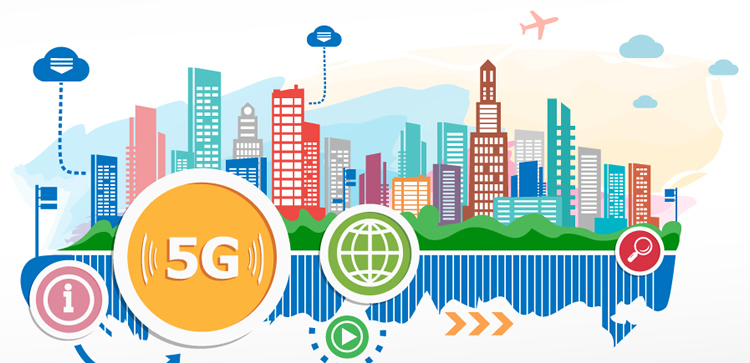 Sheffield City Council is calling on local business to strengthen its bid to become a UK 5G testbed.
The bid, which is being led by Sheffield City Council's Director of Business Change and Information Solutions, Mark Gannon, is in partnership with nearby Rotherham Council and covers both city centres as well as the urban conurbation between them.
Gannon is calling for local companies and organisations to provide letters of support which can be submitted with the funding proposal. The more local backing he receives, the stronger the cities' case will be, Gannon says.
Sheffield and Rotherham are pitching for a share of the £200 million the Department for Culture, Media and Sport (DCMS) has made available for the Urban Connected Communities Project, as part of the 5G Testbeds and Trials Programme.
Each project stands to receive up to £100 million in funding over three years. The money will come from the National Productivity Investment Fund (NPIF).
Ingredients for success
Gannon commented: "We believe that our bid has a number of unique elements that would make it particularly attractive to government, including strong existing local partnership working in the digital and technology areas, an existing digital multi-sector coalition ('dotSHF'), two top-class universities, an Advanced Manufacturing District and a track record of supporting creativity and innovation."
Gannon encourages local companies to send letters which outline their support of the bid and why they believe it will be beneficial for the area. He also wants details of how the 5G testbed initiative would benefit their organisation through, for instance, increasing productivity or efficiency, accelerating growth or solving social challenges. Finally, companies should note how they could help to make the project a success – through providing funding, expertise or assets, for example.
June 7 deadline
The letters need to be signed by the most senior person in the organisation to prove that the initiative has support at the highest level within companies in the area, therefore increasing its chance of success.
The DCMS competition closes on June 12 and Gannon is encouraging business to submit their letters by June 7. They will be added to the Sheffield-Rotherham bid's appendix and micro-site. Shortlisted applicants will be notified by June 26, DCMS says.
Useful read: What are 5G Testbeds?