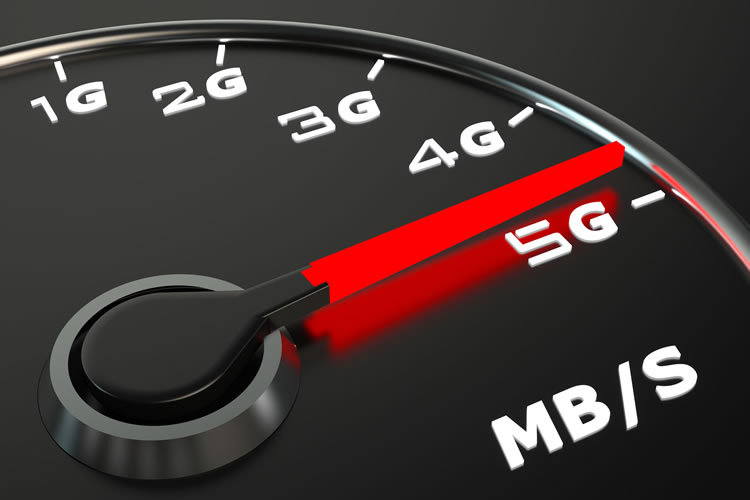 Shutterstock
Vodafone has become the first mobile operator to complete a standalone pre-standard 5G test. The trial was undertaken in conjunction with Ericsson and Kings College London and independently of any 4G mobile network. The companies say this is a major step towards the commercialisation of 5G mobile broadband.
Lynne-Mei Lee of Ericsson told 5G.co.uk "The aim was to demonstrate 5G New Radio (5GNR) on 3.5GHz in a stand-alone configuration with all the 5G features that when commercialised, will deliver enhanced mobile broadband experience and enable new 5G use-cases"
The scope of the pre-standard trial covered both indoors and outdoors scenarios at Kings College London with 5GNR, beam tracking, beamforming, multi-user MIMO and Massive MIMO (multiple-input and multiple-output) all being put through their paces. The test was completed using : an Ericsson prototype test device, vEPC, vRAN and massive MIMO radio network equipment.
Lynne-Mei Lee further told 5G.co.uk "The first trial was done in an outdoor setting in King's College London over a fairly short distance. We'll be exploring more deployment scenarios as part of our ongoing joint programme. The network equipment was provided by Ericsson and integrated into the King's College 5G test-bed. The current trial was done as a stand-alone configuration without 4G anchor".
Ericsson stated that the current trial set-up did not focus on peak speeds. However, adding 3.5GHz 5G New Radio capabilities would mean a significant boost to the speeds of 500 megabits per second (Mbps) currently achieved in London via existing 4G LTE Carrier Aggregation. So its obviously higher than 500Mbps.
Vodafone UK Head of Networks Kye Prigg said: "We're delighted to be the first provider to test standalone 5G in the field, however, building a 5G network will take time"
Prigg also confirmed more activity on the 5G front stating "5G also needs fibre optic cables. Together with CityFibre, we will soon start work installing the advanced fibre networks providing high-capacity backhaul connections required for 5G mobile services."
Vodafone confirmed that further trials and validations will be conducted throughout 2018 to evaluate the NR technology and 5G use-cases in London's dense urban environment. It will provide valuable experience on how 5G in the 3.5GHz band will be used going forward.
Earlier in February 2017, Vodafone confirmed a new partnership with Huawei covering various aspects of 5G including network architecture, a new air interface between devices and base stations, machine-to-machine communications in Internet of Things (IoT) applications, security technologies and network slicing.
The two same companies, in December, 2017, demonstrated how 5G can be used to remotely control a car. This involved a car being controlled from London's ExCeL centre some 50 kilometres (30 miles) away. This was completed via a fully encrypted pre-standard 5G connection.
Useful reading: What Are PRE5G and 4.5G? Migrating Towards 5G Networks
Image credit: Shutterstock