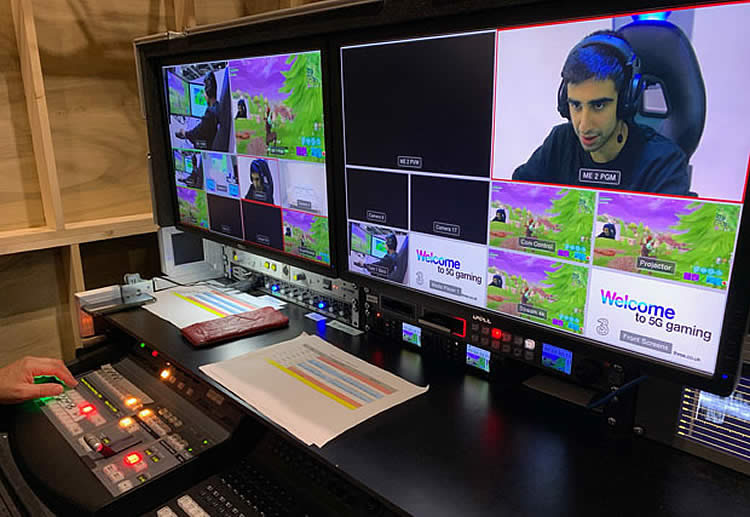 One thing we keep coming back to with 5G is that the extra speed and lower latency will allow for new use cases and better versions of the things we have now, and Three recently demonstrated an example of the latter, with the world's first 4K esports live broadcast over 5G.
Carried out at Huawei's Global Mobile Broadband Forum in London, the live stream was of the game Fortnite being played by YouTuber Vikkstar123, who has over five million subscribers.
It used a mast and spectrum from Three to transmit the footage, which was captured primarily with a Blackmagic Micro Studio Camera 4K. The footage was encoded directly to YouTube and transmitted at 30 frames per second at 30Mbps.
It's not clear how many people tuned in to the live stream, but the video – which can still be watched below – has at the time of writing been viewed by almost 273,000 people.
More broadcasts of more things
5G is likely to enable far more live broadcasts of numerous events, most notably music and sports events. Indeed, EE has already broadcast the 2018 EE Wembley Cup Final live over 5G.
The high speeds of 5G means that broadcast trucks and other conventional equipment – which tends to be larger and more expensive – isn't needed, so smaller events such as this esports stream can also be captured.
But Three's esports demonstration isn't just showing that we'll see more events live streamed over 5G, it also shows the potential for high-quality live streams, in this case 4K quality. And this could be just the beginning. Don't be surprised if down the line 5G is also used for 8K livestreams and beyond.
And while this was an official demonstration, it's likely that 5G, along with ever more affordable camera equipment, could help make livestreaming 4K and later 8K content of all kinds more possible for ordinary people and tiny events. It could in short lead to a media revolution.
Photo source : AVMagazine UK